One match, one Blaze: Blackman's literary journal helps represent students' works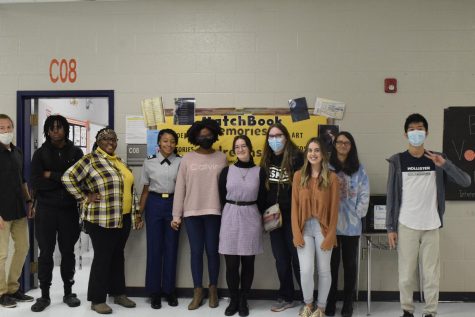 A literary journal is a composition of different literary works and Blackman has their very own. This is their second year publishing a literary journal. It is the newest addition to Blackman's various clubs, unique and unparalleled in its own way.  
The Matchbook runs a lot like most of the clubs here at Blackman: by students. Alex Mullane is the club sponsor, but the staff determines what is published (with Mullane's approval).  
It's something special and freshly introduced by Dr. Leisa Justus. It is the place for students to gather with words and passion. 
As a literary journal, they get various types of submissions from students. A composition of student-made short stories, art, and poems. 
The following poem was submitted anonymously and published in The Matchbook's first edition: 
For Me. 
In the light sky 
I can't see, 
The Red string that ties you and me 
Weaving around you as you dance,  
It illuminates your daylight dance, 
My City of Truths,  
Built on a city of lies  
A flaw in this natural world, 
Hiding despite the beauty, 
I ask you – 
Why does your smile make me grin? 
Why does your chuckle make me laugh? 
Yet your reply wasn't the quiet sight,  
Never once staring in the bright, 
The distance between us only a foot, 
So I reach out for you,  
And you leave me behind.  
In the end, you disappeared.
It's too late to say this,
But- 
"I love you" 
This year's Matchbook staff consists of Madison Wirick (junior), John Allen, Summer Simone Bell, Indya Carter, Hannah Commodore, Jada Keith, Bonnie Moore, Candice Wolcott, and Eric Yang (seniors). The staff had similar goals not only for themselves but for The Matchbook and its future.  
"It's a literary record of feelings and emotions of the students, as well as experiences," said Bell. 
The hopes for The Matchbook in the coming years are communal and individual goals. They all agreed that they hope to become more popular within the school and community, to have a representation of Blackman's students. 
"It would be good to see The Matchbook more known. I know a lot of people think it's 'nerdy', but it is a promotion of self-creativity," stated Carter. 
One of the things that the staff had agreed on was what The Matchbook meant to them. All of them agreed that it was a place of expression and creativity. A submission of their work has no boundaries, putting their slogan into perspective: Imagine, Create, Excite. 
Each of these students hopes to be a contributing member to the literary history of Blackman High School, not only through their own submissions but through their character. An amazingly talented group of students that create for their own purpose and passion, in hopes of cultivating more inclusivity and making their marks, is what makes up The Matchbook staff. 
About the Contributor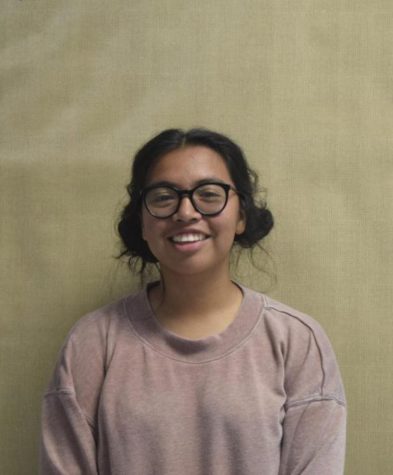 Angel Perez-Escobar, Copy Editor
I'm a senior, and my pronouns are she/her. My hobbies include drinking coffee, playing volleyball, listening to music, designing, and watching Netflix....