Esports on the rise
"The team that keeps winning is not the most talented but the most hard-working," stated Zoltan Andrejkovics, author of The Invisible Game: The Mindset of a Winning Team.  
Andrejkovics, amongst a rough estimate of 380.2 million others, occupies a largely known community of esports players. Esports stands for electronic sports, which is a term used to define any video game that has professional competitive scenes. 
Gamers all around the world work with a team every day to improve their skill in time for the leagues. Most of these competitions hold a cash prize that can only be obtained by the last team standing. Bracket tournaments are held to find top teams, or players, and strict rules are enforced.  
Blackman High School has its own esports team, which has grown in the national, and international leagues. The club started three years ago with Natalie McDowell getting a constitution approved for a school club only about gaming.  
"We have our own discord server where we meet, and we also have two teams about to start the regional tournaments," said Joy Wilson, esports club sponsor at Blackman High.  
Discord is an online platform used by gamers, streamers, YouTubers, and more. It allows people to communicate through voice, video, or text; additionally, you can join servers where larger communities can interact. Gaming and Discord aside, the club has only met in person for club photos.  
"We are gamers, so we don't usually get to see each other in person, especially because of COVID this year. It was really nice meeting new people and seeing old friends. It's funny how calm we are when we're not competing," stated Noah Casaletta, junior at Blackman High.  
Currently, the club takes part in several games, competing against other schools nationally and internationally.  
"The games we are competing in are Rocket League (didn't quite finish high enough for tournament), League of Legends which had a record of 11-3 and is ranked 37 out of 175 teams, and Super Smash Brothers who are ranked 47 out of 182 teams," said Wilson. 
Rocket League is a game where you are put into a match, up to four players a team, and you are a car playing soccer against the other team. This may sound basic, but there are a wide variety of boosts, tricks, game modes, and fully customizable car features.  
League of Legends is an RPG – role-playing game – full of heroes, or legends, with different skills and attributes. You choose a legend, join a team, and go head-to-head in a battle to the death against your opponents' legends. 
Super Smash Brothers is another PVP, player versus player, competitive style game. You choose from a variety of characters, and go head-to-head fighting other players, trying to throw their character off the center stage.  
"League of Legends lost to the #2 seed in the Region on Monday, but I am so proud of them finishing in the top 32 for the region.  Smash is playing for a trip to the Sweet Sixteen today, and if they win, they play every day next week until they lose or win the whole region," stated Wilson. 
The club is hoping to find more members for next year, and they want anyone who loves games to participate to work on increasing those numbers; you don't have to play on a team to be in the club. 
Next year the club is looking at competing in Rocket League, League of Legends, Smite, Super Smash Brothers, Overwatch, FIFA, and Madden Football. 
"We started well with Noah Casaletta winning both of his matches so no need for a tiebreaker, then Blake Reynolds lost both of his very close setting it up for the 3 pairings. Justice Wasilewski won the first match, lost the second, and then a small error or two and we lost the match 3-4, so top 32 finish for our inaugural season," said Wilson.  
The club's last tournament until fall was on May 6, 2021. 
About the Writer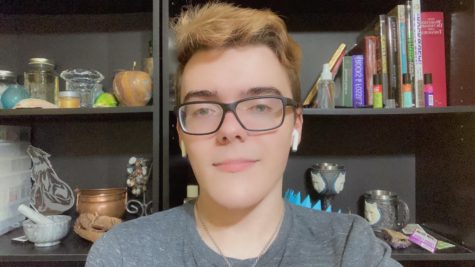 Matt Taylor, Reporter
My name is Matt Taylor, and I'm a Junior. My main goal in life is to be able to die knowing I won't be forgotten. I want to have a lasting impact on society,...