August staff of the month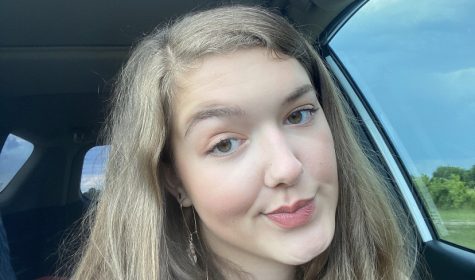 What's your favorite color?
Light pink or sage green
What's your favorite song?
Live Well by Palace
What are your plans for the future?
I plan to attend ETSU or MTSU in the fall. I'm going to major in Journalism with a minor in International Affairs and a minor in Environmental Science. I'd love to be a travel journalist when I'm older
What's your favorite quote?
"As you grow older, you will discover you have two hands, one for helping yourself, the other for helping others." -Audrey Hepburn
What are your hobbies?
Hiking, writing, going on drives with friends