Cheerleading- A Decade of Wins
February 11 Blackman COED cheerleading team won the national title for the tenth year in a row. The Blackman COED cheer team went to Orlando, Florida, and competed in the National High School Cheerleading Championship competition, placing first overall in the small varsity co-ed division.  
"They are in the gym all year around, even when we aren't officially practicing. In fact, they were in the gym the week we returned from nationals. It is a mindset of excellence they have that has been instilled and carried on through our program for years," stated Coach Courtney Gregory. 
Having a good work ethic is what sets you up to succeed, and the COED team really shows it. All the work and dedication they put into the sport shows how much they care about it. 
"I think our team is set apart from others in a couple of ways. First, we do incredibly difficult, college level stunts that are unassisted. Some teams will have other team members help hold the girls in the air by the ankle, but our guys hold their own stunts. In cheerleading, some teams do really difficult stunts that are sloppy, and some perform really easy stunts that are clean and well executed.  Blackman was able to find the "sweet spot" by executing incredibly difficult stunts well. Our girls have incredible tumbling, which also adds to the difficulty, and those tumbling skills are executed beautifully," said Coach Gregory. 
The COED team puts in a lot of practice always looking for ways to thrive. They spend time and energy keeping the legacy alive. The team members spend copious amounts of time practicing with and without their team present. 
 "I use the pressure to motivate me to do my best every time and to give it my all at every practice. I spend around 10 hours a week practicing," stated senior Olivia Coone. 
Before the 2023 competition, Blackman was on a nine-year winning streak going on 10. Going to a school with such a legacy can be extremely difficult. The pressure was on.
"The Blackman Legacy is one that has always been present since starting cheer in the program. There's truly nothing like that pressure when you know you not only have past teams and alumni that cheer you on, but also potentially future cheerleaders in our program that come to watch our performances and get to see what we are about. That singular yet widespread pressure offers a level of confidence and competitiveness that nowhere else can offer," said senior Dylan Winegar. 
Blackman thrived under the pressure of a nine-year legacy and now has a decade of wins for the school.  With 10 years of championships under their belts, the team isn't slowing down. The biggest hope for the team is to have many more wins in the future. 
About the Writer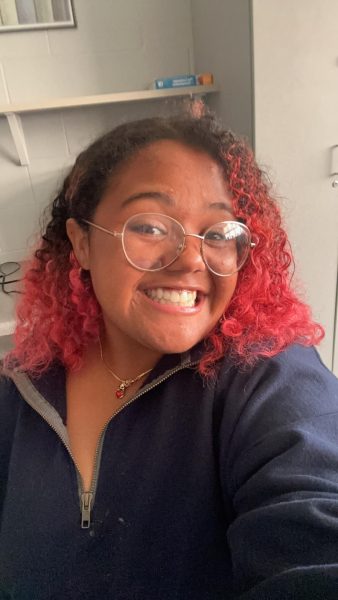 Marciana J. Johnson, Sports Editor

Marciana Johnson is a senior at Blackman and this is her  third year in journalism. She is Sports editor and also the Senior Class President. She...