Senior Students Develop Job Skills through CCMA Program
Blackman High School offers a CCMA (Certified Clinical Medical Assistant) program available to its senior students. The program allows seniors to go in the mornings or afternoons and go to clinicals which helps get first-hand experience of a medical setting, so they can earn a certification and begin working after high school as a medical assistant. 
Students who go to clinicals do not get paid to work with patients. They check patients in and out and help with taking vitals. The students are under the supervision of other medical professionals. 
"Students who go through the CCMA program and pass their certification exam can go to work in a healthcare facility. Some chose to do this as a career while others use this opportunity as a steppingstone to the next level of their education," stated teacher, Bergen Sheppard. 
Students in the CCMA program are able to leave school to go get work experience in hospitals. They work with patients, often being the first and last person they interact with. 
"The CCMA program is a hands-on, real-world experience where our students can make great connections with our local health care professionals. It involves time in the classroom working with their instructor as well as a rotation through a healthcare facility," said Sheppard. 
Blackman High School is one of six schools in Rutherford County that offer a CCMA program. It has been around for three years and is an amazing opportunity for students. Students must complete an interview to be a part of CCMA. 
"We, as instructors, look at the whole student. We consider grades, and attendance records but we also look at work ethic, professionalism, maturity, and integrity," stated Sheppard. 
The instructors look for students with exceptional qualities, so they have to be prepared to answer questions about themselves.  
"For me the interview process was relatively simple, but nerve wracking, nonetheless. I remember sitting down with three health teachers and they asked me all sorts of questions regarding my personality and reactions to certain healthcare situations. I answered honestly to every question, and I was later chosen to be a part of the CCMA program," said senior, Mason Collins. 
Being in CCMA grants a lot of experience to students that will help them in the future. Becoming a Medical Assistant is a first step to the future. It will give students a massive advantage going into college by giving them experience before they even graduate. 
About the Writer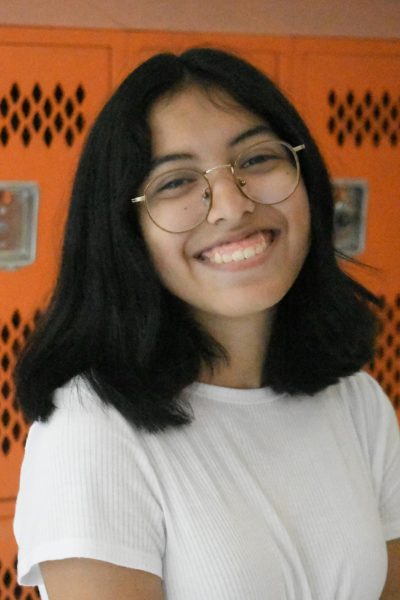 Chai Flores, Reporter
Chai Flores is a junior in her second year of journalism. In addition to being a reporter for The Blackman Voice, she is a member of the Women's Wrestling...