Elisa Burks wins Rutherford County Teacher of the Year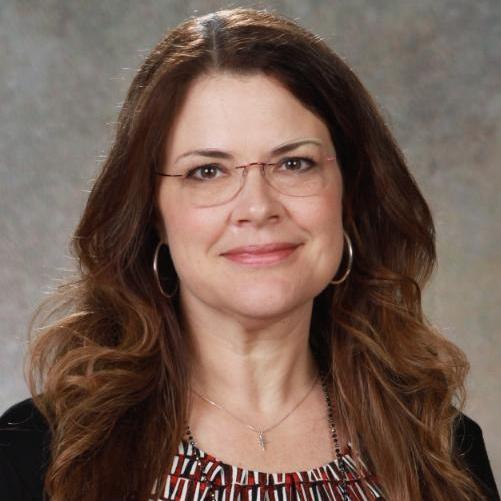 What do you remember most about your favorite teacher? Was it their attitude in the classroom? Was it the way they taught? 
Teaching is a demanding and complicated job. It requires rules to be set in place, broad knowledge in the subject matter you are teaching, and enthusiasm for helping other people. An excellent teacher is a lifelong learner who is passionate about not only the subject matter but also even more about passionate about young people and their future. 
Elisa Burks, English teacher, is an exemplary teacher every day in her classroom, earning her both the Blackman High School and Rutherford County Schools Teacher of the Year. 
"It is very exciting. It is such an honor. I am so thankful for the faith of my colleagues, and the fact that they are so supportive because teaching is not an easy job," said Burks. 
This was the fourth year that Burks was nominated for Teacher of the Year, but it is the first year that she was awarded this honor. 
"It was a shock for me because my focus is what's going on in [the classroom]," stated Burks. 
After she processed her achievement, Burks was able to reflect on the experience. 
"If you get something like that in life, it's lovely, it's awesome, but it isn't the primary reason I'm here," said Burks. "It makes you realize the support you have in the building, which is really, really cool." 
Burks runs her classroom in a way that reflects her ideals and beliefs. 
"Treating students like adults and having them realize that they come first is important. There's an old saying amongst teachers, 'They don't care how much you know until they know how much you care,' and that is really important to me. [I hope] every single student, whether it is AP Lit, mythology, ACT Prep, understands that I am on their side, that I am there to help them with the journey of life," said Burks. 
The way that Burks teaches her students shows how much passion she has in the subject. 
"I am an introvert by nature. My favorite thing to do is be out on the river in a kayak with my dog. But when I get in the classroom, I sound like an extrovert. I'm so passionate about what I'm doing that I become this silly, crazy woman who really enjoys interacting with the students and has that sense of humor pervade all that we do. I want my students to be engaged. Getting engaged means having them be a part of the conversation," stated Burks. 
Burks found her way into the literary world at a young age, and that passion for literature stuck throughout her life. 
"I've always loved literature. I started reading classics when I was nine years old. At nine years old, I remember going to the bookstore to get Great Expectations by Charles Dickens. I love literature; it was so important to me growing up. I never lost that love. I also have such a huge place in my heart for kids. I'm a mother of five, so there's a reason for that. I love kids. I work with young adults. Both my passions came together in this calling, and I do consider it a calling. This has to be what gets you out of bed in the morning. You have to feel totally motivated. There are so many things where the load becomes heavy and hard to bear some days. You take on too much, or you say yes to too many things, and then you have to take a step back and go, 'Wait. What is my priority here?' And it always goes back to the students," said Burks. 
Burks has taught many subjects and grades of teaching, but she prefers to further the minds of high schoolers. 
"I've been a teacher for 19 ½ years, and one of those years was at MTSU as an adjunct professor. I enjoyed teaching college, but I like this age. I like working with 9th through 12th grade," stated Burks 
Her strong teaching ability comes from hard work and from her ancestry. 
"James Robertson [James Robertson Parkway] is one of the founders of Nashville. It was his sister who was the first teacher in Nashville. And I'm descended from her," stated Burks. 
Throughout her teaching career, Burks has learned many things from the students and from the school environment. 
"In my first 3 years, I had to learn some things very quickly. Grades don't necessarily matter. What you teach is important to students when it is made relevant," said Burks. "I am always learning. I don't think that will ever stop because there will always be ways that I can improve." 
Burks inspires her students every day, making them better people in every way. 
"Mrs. Burks has deserved to be Teacher of the Year for awhile. I had her for mythology class last year, and even in that class, it was clear that she takes education extremely seriously from her lesson plans and overall demeanor while teaching. She makes every effort to help students, whether it be in class or by coming in early to help [review] things. Mrs. Burks has taught me to hold myself to a high standard when writing. She's shown me what a proper essay is expected to be like. I'll miss her energy in the classroom! It's clear how passionate she is about English from her teaching every day," said Kate Blankenship, senior. 
Every aspect of Burks's teaching of standards and useful life advice will be remembered by her students. 
"I think Mrs. Burks's classroom management skills and her willingness to help each and every student earned her this award. When I graduate, I will miss her dedication to helping me and my peers learn, and her stress mints on test days. I definitely feel prepared for the AP test because of Mrs. Burks; she drills all of the skills needed for the AP test and has taught us endless valuable life lessons such as discipline, self-worth, and respect. I'm so thankful to have been placed in Mrs. Burks class this year," stated Amy Federici, senior. 
After having won the Rutherford County Teacher of the Year award, Burks will represent Blackman High School and Rutherford County in the regional competition for Teacher of the Year.