TCU vs UGA: Championship Game
Monday, January 9th the Georgia Bulldogs played the TCU (Texas Christian University) Horned Frogs at SoFi Stadium in Los Angeles, where Georgia won the College Football National Championship title for the second year in a row. This is the first time this has happened since college football has had playoffs.  
"Georgia these past couple seasons, as we've seen, has taken a hold of college football," said sports announcer David Pollack from ESPN. 
The playoffs started as 2022 ended. Both TCU and UGA played their respective games for the semifinals. The Horned Frogs won against the Michigan Wolverines 51-45 , while the Georgia Bulldogs beat Ohio State by just a single point, ending the game with a score of 42-41.  
From the start of the season, sports announcers told us to watch out for both these teams. The Bulldogs had a title to defend and the underdog, TCU, surprised football fans everywhere. Due to the close game against Ohio State, Georgia was only expected to win by a few points. For anyone watching the championship, it quickly became clear that TCU could not compete with the seasoned Georgia team, 
ESPN analyst Ryan McGee was quoted saying, "…but on a damp Monday night outside Los Angeles, the Georgia Bulldogs didn't simply engrave their names onto the measuring stick by which all other college football programs are measured, they pulled that stick off the desk and beat the TCU Horned Frogs with it. Now, the conversation about Georgia football isn't about what it hasn't been able to do. It's about what it might be able to do that few have ever done before: move past building championship seasons and move into building a championship era."  
A college football team has not won back-to-back National titles since Alabama in their 2011-2012 season. This year's game was also the biggest point difference in College Football Championship history. In the last two seasons. College football fans have seen a changing of the guard in the College Football powerhouses. The throne that was once owned by Nick Sabin and the Alabama Crimson Tide, is now taken over by Kirby Smart and the Georgia Bulldogs. 
Many people at UGA credit their success to the quarterback Stetson Bennett IV. Bennett started his college career at Georgia but after getting no play time, he transferred to Jones County Junior College where he only played 12 games before going back to Georgia. At 24 and 25, he has become one of the oldest and most well-known college quarterbacks. However, he has decided not to enter the NFL (National Football League) draft and has instead chosen to go to law school. 
"Given his resume, Bennett could go down as one of the most successful players in the school's history." said sports commentator William E. Ricks for ESPN Sport. 
This is a very historic game in college football and will be remembered for generations to come. With a back-to-back national title from UGA, an underdog like TCU rising through the ranks, one of the oldest quarterbacks in the league and such a wide gap in final score. This game will be forever cemented in sports history.  
About the Writer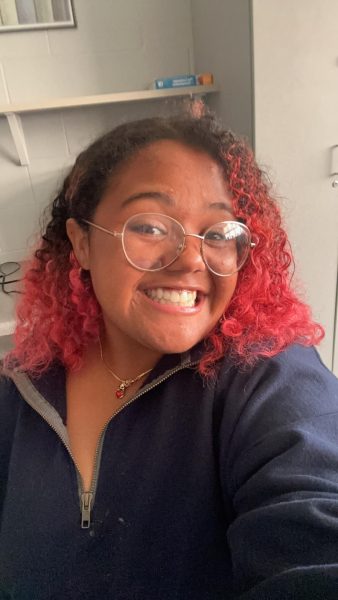 Marciana J. Johnson, Sports Editor

Marciana Johnson is a senior at Blackman and this is her  third year in journalism. She is Sports editor and also the Senior Class President. She...