Nurse Lowe: Blackman's newest superhero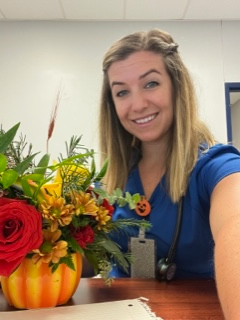 At the beginning of this Blackman welcomed the new school nurse: Sloan Lowe.  
After having a peer with Cystic fibrosis, Lowe decided to go into the medical field. Cystic fibrosis is a rare disease that affects different parts of the body, causing mucus to build up in one's lungs. She wanted to help people with illnesses and help others feel welcome at hospitals; the ability to create a second home for someone.   
After graduating in 2009 from the University of Tennessee Knoxville, she began her medical career in Pediatric Primary Care. 
She spent four years there and then transitioned to orthopedic and sports medicine working for Elite Sports Medicine, an orthopedic practice in Nashville. The orthopedic surgeon at the time had a contract with the Titans, she had the opportunity to aid in recovery and maintain health.  
Lowe started in Rutherford County as a part-time float nurse, then shifted to Roy Waldron Elementary last year. This is her first year at Blackman. Luckily, she has integrated smoothly into Blackman, finding her way around easily. 
Nurse Potts has been here with her along the way as well, helping her get a footing here. With each other's help and different levels of experience, they can effectively help Blackman's students.  
"One of the things I have learned from [Nurse Lowe] is having different types of compassion for students and being able to care for each student," said Nurse Potts.  
Lowe has also helped HOSA (Health Occupations Services of America) in training and gave them a sneak peek of the nurse life. She is of great help to students, which is one of the reasons she is well-loved.  
"HOSA really appreciates Nurse Lowe because she is a hard worker that genuinely cares about students," stated AJ Nelson, senior.  
Her advice to students that are looking into the medical field is to start job shadowing to get a better feeling of what field they would like to go into, whether it is medical or not.  
"I think it is important to do all the grunt work because it will make you a better health caregiver" stated Lowe. 
Lowe's favorite thing about her job is simply the day-to-day life of a school nurse. She loves being a part of students' lives, helping and preparing them for their future. Lowe wants to help students in their day-to-day lives and provide comfort in times of stress.  
Blackman High School is coming back after COVID, and the help of the nurses will support the students, staff, and the community. 
About the Contributor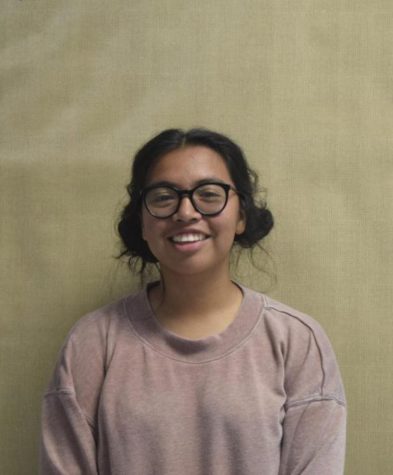 Angel Perez-Escobar, Copy Editor
I'm a senior, and my pronouns are she/her. My hobbies include drinking coffee, playing volleyball, listening to music, designing, and watching Netflix....