Alberto Ortiz: One of Three in The Nation
Hang on for a minute...we're trying to find some more stories you might like.
The Rose Scholarship, created by NBA star Derrick Rose, inspires students to put in the work to achieve their goals. This scholarship is granted to only three people in the nation. Alberto Ortiz, senior at Blackman, received this scholarship. 
Receiving this scholarship required preparation and hard work within high school in order to be set apart from other applicants. When interviewing Alberto Ortiz, he explained how he worked towards this scholarship. 
"I participated in many different clubs, and I kept my grades up," stated Ortiz. 
There were also requirements in order to apply for this scholarship. The scholarship was aimed towards students who strive to lead, so the application process incorporated that. 
"I had to write an essay and have around a 25-28 on the ACT as well as have at least a 3.0," stated Ortiz. 
He stated that he was extremely surprised to receive this scholarship since this scholarship could be applied by anyone in the nation. 
"There were over 40,000 applicants, so I did not expect to get picked," stated Ortiz.  
Ortiz plans to go to MTSU where he can major in a type of business. He is unsure which type yet, but MTSU is a good place to figure that out.  
"I will have college paid for, so I don't have to worry about money for college," explained Ortiz.  
This scholarship will impact his college experience in many positive ways. Overall, this achievement is a rare, outstanding opportunity that will be influential over his life.
About the Contributors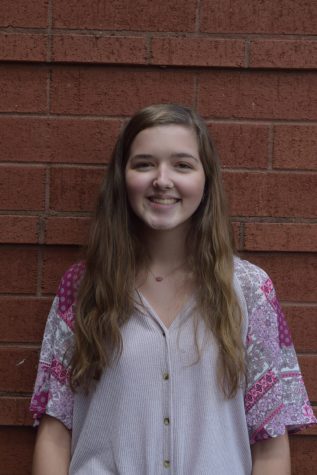 Maddy Williams, Managing Editor
I am a children's ministry worship leader. I enjoy country, worship, pop, and alternative music. I love iced coffee and chocolate chip cookies. I'm the...