Published Poet: Spotlight on Lexie Ludlam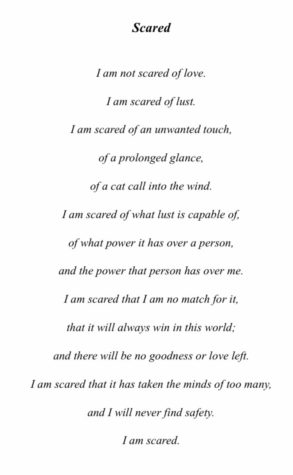 Lexie Ludham's poem "Scared" is a window into the thoughts and pressures of a teen girl based on the inner-workings of Lexie's mind. She wrote "Scared" months ago. It was only the fifth poem she had written, but in the last year, she has written over 50, using them as a creative outlet.  
"Honestly, I think it's a release of feeling… releasing those feelings onto paper takes them out of my mind," She stated. 
Elisa Burks, the creative writing and AP English teacher, told Ludlam about a writing contest that The American Library of Poetry was putting on. The winner would get his or her work published along with a cash prize. Mrs. Burks encouraged her to enter and in April of 2018, she entered "Scared" into the contest. 
In July 2018, Ludham was relaxing with a friend when she got a call from her mom who had received a letter from The American Library of Poetry. Although she had completely forgotten the contest at the time, she began to cry when she heard the news. 
Ludlam says that poetry has so many different interpretations, "It's all about what it means to the reader and the writer." She also explained that she had many poems that are not for the public eye, just to get her thoughts down on paper. They sometimes don't make complete sense  
Ludlam comes from a family of creative people. Her older sister wanted to be a writer when she was younger, so Lexie grew up with a creative writing influence. Without that influencing, she may not have ever written "Scared." 
Nowadays, Ludlam is heavily inspired by her creative writing club, which she now serves as the president of. She didn't start writing poems until she joined the club and now gets to lead the meetings and help others in their creative endeavors.  
She also likes to people watch, especially in the hallways. She stated, "The hallways tell stories." Everyone is living in their own world, earbuds in, heads down. With that environment every day, Lexie's recent poems are often based on other people rather than herself. She imagines what they could be thinking and writes as if she is them.  
Although she is only 17, Lexie Ludlam can check something impactful off her bucket list. She worked and wrote toward her goals, writing more poems with higher quality as she learns, and now she is getting something she is passionate about published into a book that will soon be on shelves in bookstores.   
About the Contributor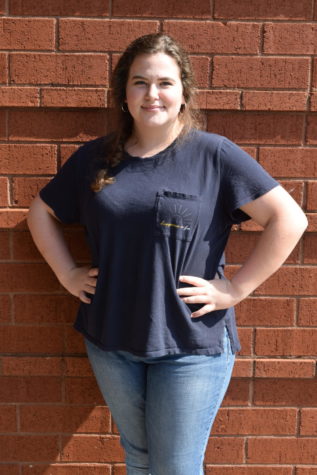 Kayla Donaldson, News Reporter

I've had experience with at least 5 different sports but none of them stuck because now I put a lot of time and energy into acting and preforming. Everything...