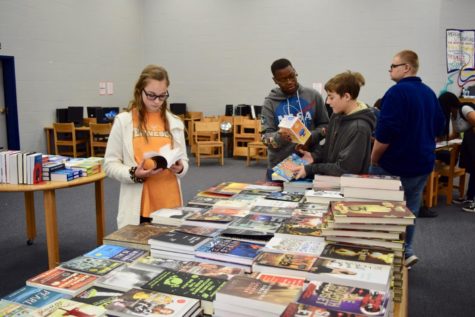 Savannah Blades, Reporter

January 11, 2019
1.) Ready Player One by Ernest Cline- This dystopian book is set in the year 2045, when virtual reality is taking over the whole world. Wade, or as the virtual world knows him Parzival, only seems to have friends in the virtual world. Find out more about Wade and his friends by checking out this b...
Nikera Simpson, Reporter

October 20, 2016
BHS is celebrating National Teen Library Week. From the media specialists, Misti Jenkins and Brian Seadorf: Fines, anyone? Students may bring in canned food items to pay off book fines. One can is worth $1( or any portion of a dollar). Also, students will be able to receive one entry into a...