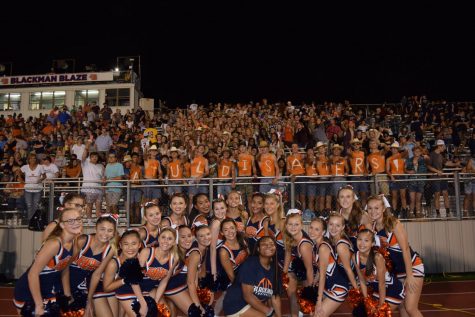 Shamani Salahuddin, Photo Editor

September 9, 2019
Danielle Paredes, Reporter

November 6, 2017
The Blackman Girls Swim Team has a total of eight members, with Suzy Ni being one of them. We were able to hold an interview with her and dive into the mind of a swimmer. Suzy Ni is a Junior at Blackman High School and has been a member of the swim team for three years. She began taking swimm...
Ashlee Jarrett, Reporter

November 1, 2017
Thursday night, October 12th the Volleyball team played their last game at sectionals in Clevland, TN and lost to Cleveland High School. The final score for the first match was 19-25, the second was 20-25, and the final was 19-25. The lady blaze finished the season with a 17-8 overall record. "I'm...