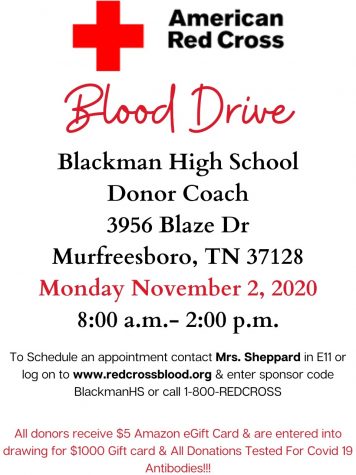 Maddy Williams, Editor in Chief

October 20, 2020
Blackman is hosting a Blood Drive on November 2. You can schedule an appointment with Bergen Sheppard in Room E11, through Red Cross' website using the code BlackmanHS, or by calling 1-800-RED CROSS. Each donation you make matters. By donating blood, you can save a life. A single blood donation can help one to four people survive. This pr...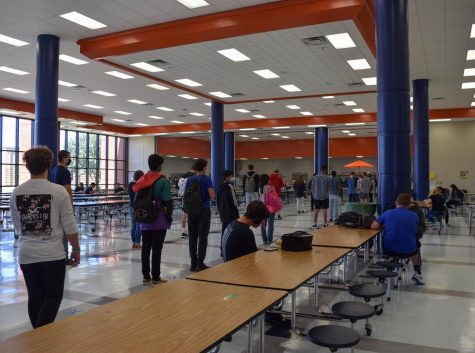 Jenene Grover, Managing Editor

October 2, 2020
In 2020, COVID-19 (coronavirus) has affected every part of our lives, including our education. To ensure every school child is safe, Rutherford County has implemented procedures that every school follows. A week into reopening schools in Rutherford County, a discussion with the Tennessee Depart...