How COVID-19 changed our education
In 2020, COVID-19 (coronavirus) has affected every part of our lives, including our education. To ensure every school child is safe, Rutherford County has implemented procedures that every school follows.
A week into reopening schools in Rutherford County, a discussion with the Tennessee Department of Health caused them to change one of their biggest procedures: contact tracing.
"During each clinic visit, we proactively ask the necessary questions needed to contact trace in the event the situation calls us to . . . And lastly, we go to every classroom and ensure that the student or staff in question was not within 6 ft of anyone for more than 15 minutes. In the event any answers or findings warrant intervention, we take the proper steps to ensure we are keeping things safe for everyone," stated Amanda Durrett, Blackman High School's nurse.
Contact tracing is a way of slowing the spread of an infectious disease by isolating those who have been in close contact (within six feet for at least 15 minutes) with an infected individual. The CDC (Center for Disease Control and Prevention) has information of preventive actions you can take if you have been around someone with coronavirus.  https://www.cdc.gov/coronavirus/2019-ncov/daily-life-coping/contact-tracing.html
Rutherford County's new procedure, announced on August 20, ensures that someone will quarantine for 14 days if they have been in contact with a confirmed case of COVID-19. Previously, someone would quarantine if they were in contact with a suspected case of COVID-19.
A confirmed case of coronavirus means you have had a positive COVID-19 test. When you have a suspected case of coronavirus, it means you have been experiencing symptoms of the virus but have yet to be tested or do not have results back.
"I pride BHS in having a team who works together. This is something not one of us works on alone. Teamwork makes the dreamwork," stated Durrett.
If a student is quarantined for potential symptoms, the rest of the class will go to an alternative area for the remainder of the day while the classroom is being sanitized thoroughly. Students who are quarantined will participate in distance learning, which is done through systems like Kiddom, Teams, Clever, etc.
"In the beginning of the school year, it was hard getting used to all the new online things set in place for students. As time has gone by though, we've all gotten the hang of it. And yes, most everything is done online and not on paper. The point of in-person learning is just being able to ask questions and get help if you need it, along with the lectures," said Alivian Chastain, sophomore.
One of the clubs at our school, Renaissance, has changed its procedures too. Renaissance has a program called Student of the Week, which is when a teacher can nominate one of their students as "Student of the Week." Both the nominations and awards for this will now be virtual. Dr. Justus will announce the winners on Friday mornings over the announcements. Student of the Week is not the only thing going online; Athletes of the Month are going virtual.
"The [school] learning environment has changed, but personally, I find it to have changed negatively. I am not a fan of technology, the computer, and learning through devices. I like listening to lectures and taking notes on paper. I like the interaction and discussions that usually happen. I understand that the teachers are trying their best to recreate this environment, but I feel like with COVID, it will never be the same," stated Joudi Alkallaa, senior.
The "Tennessee Department of Health Recommendations for the Management of COVID-19 in Schools" changes constantly, just as the status and knowledge of the virus changes constantly. Our school district is working closely with the Tennessee Department of Health to monitor the cases. Parents will also be kept informed by the school district throughout this pandemic.
Starting the week before fall break, changes will be implemented into Blackman High School's schedule. Not only will there be a study hall (impact) for in-person learners, there will also be a designated time for distance learners to get help, known as DLrti. This time allows distance learners to get help from their teachers for about 50 minutes per day.
This new schedule is as follows:
1st period: 8:30 – 9:15
C&I: 9:15 – 9:45
2nd/3rd period: 9:52 – 11:14
4th/5th period: 11:21 – 1:12
DLRTI: 1:12 – 2:01
6th/7th period: 2:08 – 3:30
A time for distance learner help is not the only thing affecting distance learners in this change. All distance learners will be required to attend live classes in order for their attendance to be counted. The time of the live session will be decided by the teacher, so it could be at the beginning, middle, end, or entirety of class. Using this method of attendance ensures that distance learners are treated the same as in-person learners.
On October 13, no students will be on campus, but teachers will be present in order to figure out the new distance learning approach. There will be a different schedule for that day, as they will be testing Zoom and speaking with the parents.
Here is the schedule for October 13:
8:30 – 9:00 ~ Principals will meet with parents; a Zoom invitation will be sent out to Distance Learning parents to attend
9:05 – 10:15 ~ Teachers will have a mandatory meeting with ALL Distance Learning students to go over class procedures and expectations and to welcome students to the 2nd 9 weeks. Invitations will be sent out by teachers. The times for these Zoom meetings are:
9:05 ~ 1st period
9:15 ~ 2nd period
9:25 ~ 3rd period
9:35 ~ 4th period
9:45 ~ 5th period
9:55 ~ 6th period
10:05 ~ 7th period
Many changes are being implemented into the way BHS operates, and many more procedural changes will be coming from individual teachers and administration when we begin the new quarter.
About the Writer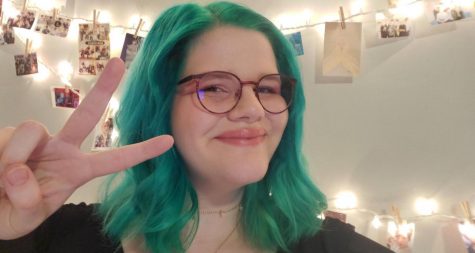 Jenene Grover, Managing Editor
My name is Jenene Grover, and I am a Junior.  My main goal in life is to become a music producer. My favorite genre of music is Pop/R&B/Contemporary...