Bowers recovers from major surgery
On February 13, a mass was found on the left side of Xavier Bowers's brain, causing severe weakness throughout his left side. Two days later, he underwent a nine hour operation, removing a good majority of the mass.  
Bowers is a 15 year old Blackman High student. He is a part of our school's special education program, where many teachers and students enjoy having him in the classroom.  
A GoFundMe was created to help the family greatly cover medical bills, which has amassed over 5,000 dollars. According to the GoFundMe, Bowers must go through extensive therapy to be able to walk again.  
Bowers has been part of the Blackman family since middle school, so the news of his surgery hit home for many students and teachers.  
Cortney Meadows, science teacher, had Bowers in class his freshman year, along with some peer tutors who helped him adapt.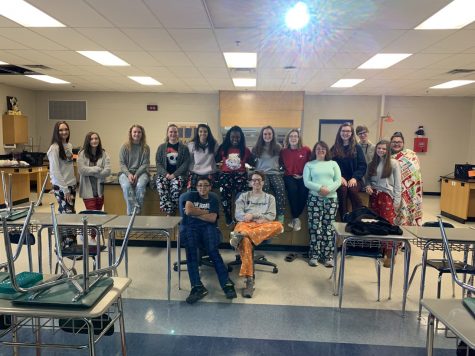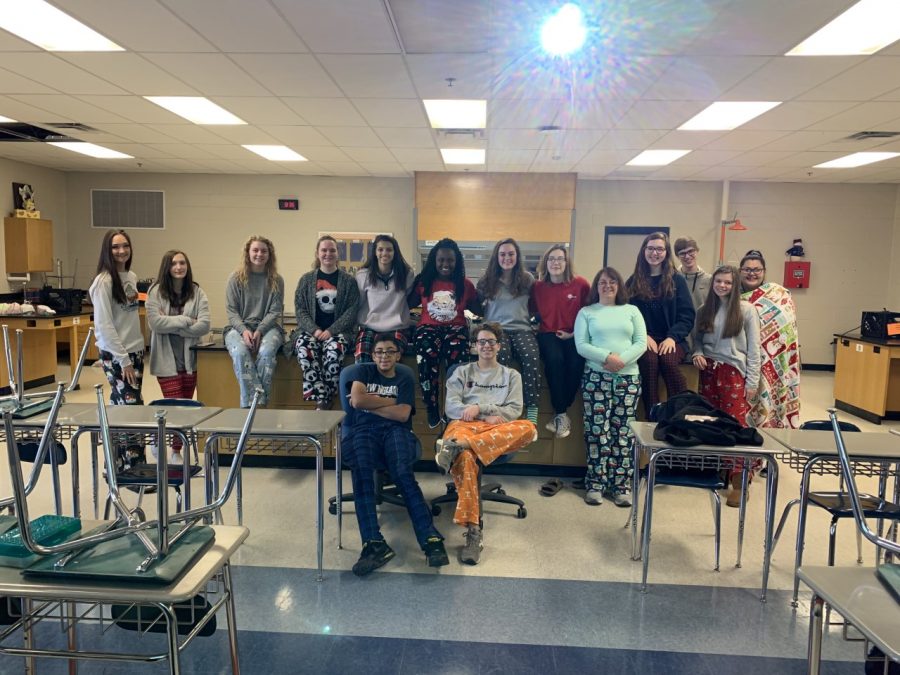 "Xavier was our comic relief. When we were working on group activities, he would help and be silly about them. He is thoughtful and sweet," stated Meadows.  
Meadows is one of many to express how much they love having Bowers in class. Peer–tutoring students who worked with him in earth science also had great things to say about him.  
"What I loved most about Xavier is his willingness to always speak and just say hi. He brought a smile to my face in times that I really needed it. I miss first period with him and getting to hear him make fun of me, he's such a cool guy," said Victoria Page, senior.  
Other peer tutor students like Cason Collins, senior, say Bowers is a light for everyone who comes across him, as he is always cracking jokes and being funny.  
"Xavier is a ray of sunshine and makes every class fun. He has an extremely sweet sprit and never fails to put a smile on everyone's face. There is never a dull moment when Xavier is around. Xavier is always dancing! His lively energy is so contagious," stated Collins.  
Because of Bowers's bubbly personality, many students and teachers alike know and love him and his personality.  Emily Stock, CDC teacher, has been with Bowers since he arrived at BHS.  
"Xavier has a million friends! No matter if he's in the hall, lunchroom, etc., he says hi to everybody and everybody knows (and loves) him! He's super social – a huge asset to our Blaze Buddies club and the Diversified performance group! He's a star dancer on TikTok, so it's a given he loves entertaining others and making them smile," said Stock.  
Blackman knows of Bowers's strong and witty personality, which is why many are rooting for him to recover quickly and strongly.  
Bowers has returned home and is recovering comfortably.  
"Xavier is out of the hospital and the rehabilitation facility; so he can now recover in the comfort of his own home. He actually came to visit us for a few minutes [one] Monday! It was great to see him in person, he is looking good and getting around as well as he can! Since he's been in the hospital, he has been joining his class Zooms and actively participating in all discussions! He's not letting anything slow him down – in any aspect! We are missing him in person, but it's been nice being able to stay in touch. I hope to continue to see him maintain high spirits and a positive attitude – I have a feeling he will," stated Stock, regarding Bowers's health.  
It is his strong, positive personality that has gotten Bowers through this hardship, and Blackman is rooting for him to fully recover.
About the Contributor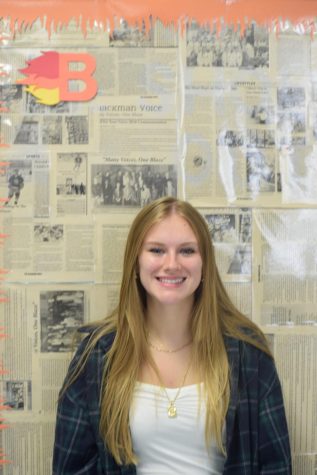 Brenlee Goins, News Editor
I'm a senior, and my pronouns are she/her. My hobbies include calligraphy, writing, and art. My favorite movie is Legally Blonde, and I enjoy listening...