Drive F.O.R. dresses
The members of Blackman's Friends of Rachel club are spreading kindness around our school by hosting a prom dress drive.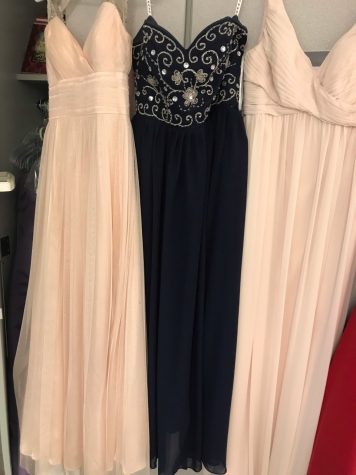 Friends of Rachel (F.O.R. club) is a club formed for Rachel's Challenge, a program that helps create a friendlier and more accepting environment in school. This program was inspired by a student named Rachel Joy Scott, who was killed during the shooting at Columbine High School. Scott wanted to start a chain reaction of kindness around the globe.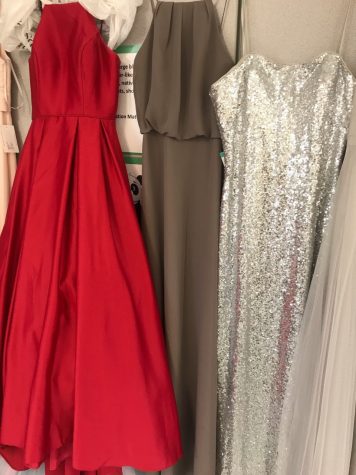 "I believe that [F.O.R.] fosters a sense of caring and belonging at school," said Geneva Cook, the club's sponsor. 
Celina Williams, senior, was the inspiration for this idea. The idea was sparked by a TV program Williams watched as a child; a special episode was done on something similar to the prom dress drive. After having watched this years ago, the projects spoken about in the club helped her idea become a reality. 
"With Friends of Rachel, we had just started, so we were a smaller club. We always talked about stuff but never really did it, so I thought, 'Let's just do something,'" stated Williams. 
Wanting to implement this idea into our school, Williams was driven to receive sponsors for dresses. She did many things to get sponsors, such as researching and contacting other organizations with a similar message. 
"Just as Friends of Rachel is a club based on the life of a teen who died tragically young, Becca's Closet is also based on the life of a young teen named Rebecca Kirtman, who died in a car accident at 16 years old. Before her death, she had held a prom dress drive and gave away 250 dresses," said Cook. 
While Blackman's Friends of Rachel club is smaller, that did not stop the members from achieving their goals last year when they had done the drive. As their club is larger and more well-known this year, they have loftier goals. 
"Last year we gave out 38 dresses. We hope to reach 75 or more this year," stated Cook. 
In order to achieve their goal, they are spreading the word about it. Many schools in the area are not doing anything similar to this dress drive, so by getting the word out to them, they will have more participants, meaning more dresses donated and more people receiving dresses. 
"We also contact counselors at other schools. We had several young ladies come from other schools to get a dress," said Cook. 
Other members, specifically seniors, are happy to be conducting a project like this, as it will be what they are remembered for in high school. 
"This is kind of like our legacy in high school. This is a big project that is one of the defining moments of our high school experience. We would just like to see it continue and see our underclassmen members continue it," stated Serenity Earheart, senior. 
Becca's Closet created an email for the club: [email protected]. With that email, Friends of Rachel can receive many donations from stores that are interested. 
"If anyone wants to donate, they can bring dresses and accessories to Ms. Cook in C-20 or drop them off in the main office and they will bring them to me," stated Cook. 
The prom dress drive ends February 27th. Dresses received will be used for prom, military ball, and other formal events. Anyone can get a dress with no questions asked.