Unique scholarships
Your college applications are done, and you have begun your second semester of senior year, but the stress is only beginning. It is the time of year to finish up applying for scholarships.  
Any scholarship, no matter the amount of money, is worth applying for. The greater the amount of money the scholarship offers, however, the more competitive it is. 
Qualifying for a competitive scholarship is harder. This is because they generally require a higher GPA and ACT composite score. Perfect grades are not needed for scholarships, especially if you have financial need. 
Smaller scholarships, while worth less money, pay for the lesser-priced needs, such as books and other school supplies. Finding the smaller scholarships that you qualify for is the tricky part. 
"You may review a hundred scholarships before you find one that applies to you," stated the Princeton Review, a college admission services company. 
Your chosen major could lead to a scholarship; for example, there are many scholarships related to agricultural science. If you are a woman in STEM, there is an abundance of available scholarships, in order to encourage entrance into the field.  
Extracurriculars you are involved in could lead to a scholarship. Academic clubs, like National Honor Society and Mu Alpha Theta, have scholarship programs for excellence among their membership. Every sport has an opportunity for a scholarship. Nearly everything you are involved in, inside and outside of school, such as Boy Scouts/Girl Scouts, JROTC, or youth leadership at your church, leads to a scholarship if you search hard enough. 
A company you work for could lead to a scholarship. Some larger corporations, such as Burger King and Coca-Cola, offer scholarships ranging from $1,000 all the way up to $50,000. The scholarships offered by companies are more likely to be from fast food chains, but just because you work at a bookstore or clothing store, etc., it does not mean your company does not offer a scholarship. The company's website or human resources could inform you on many scholarship opportunities. 
"The more effort you put in, the more opportunities you have to earn a scholarship," said College Board, a popular college organization. 
Blackman's website (bhs.rcschools.net) has a section of specific scholarships and a list of websites you can use to find other scholarships. Some scholarships are so out-of-the-box that you likely would never think of them. The Klingon Language Institute offers a $500 scholarship for Klingon fluency. 
"I'm taking part in the JROTC teams, and I'm also teaching myself a foreign language, which will probably help in some way with different scholarships," stated Jeremy Grover, senior. 
There are many websites you can use in order to find scholarships that your grades, ethnicity, activities, etcetera, qualify you for. The most well-known of these websites are collegeboard.org and scholarships.com. They use special search engines that assist you in finding scholarships. 
While you can find a myriad of scholarships you qualify for with academics and extracurriculars, it does not mean the scholarship is available in your state, or if it is eligible at the college you are attending. Before you begin all of this search for scholarships specific to you, explore the website of the college you are going to. Find scholarships that you qualify for and seem interesting to you. 
The most important part about scholarships is deadlines. It is best to make a document of the deadlines, or put the deadlines in your calendar with a reminder in order to keep track of all the things you have to turn in. Some scholarships do not require any deadlines, as you automatically earn them by having certain grades when you are accepted to a school. Other scholarships have deadlines before you are accepted into college, such as the Tennessee Promise and Tennessee Hope. 
"I suggest going to the school website and looking the scholarship tabs. I made a Fastweb account and started there; then you just update your Google Calendar," said John-Michael Lyons, senior. 
Searching for scholarships can be stressful, but you can reduce your stress by staying organized. 
Here are some scholarship websites: 
 https://www.fastweb.com/ 
 https://www.scholarshippoints.com/ 
https://www.cappex.com/ 
https://scholarshipamerica.org/ 
https://corp.collegenet.com/ 
College. "College Board Opportunity Scholarships." College Board Opportunity Scholarships, opportunity.collegeboard.org/. 
"5 Tips for Finding College Scholarships." The Princeton Review, www.princetonreview.com/college-advice/finding-college-scholarships. 
About the Contributor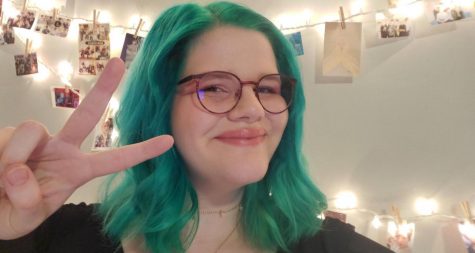 Jenene Grover, Managing Editor
My name is Jenene Grover, and I am a Junior.  My main goal in life is to become a music producer. My favorite genre of music is Pop/R&B/Contemporary...