Stray Kids: Monster Rookies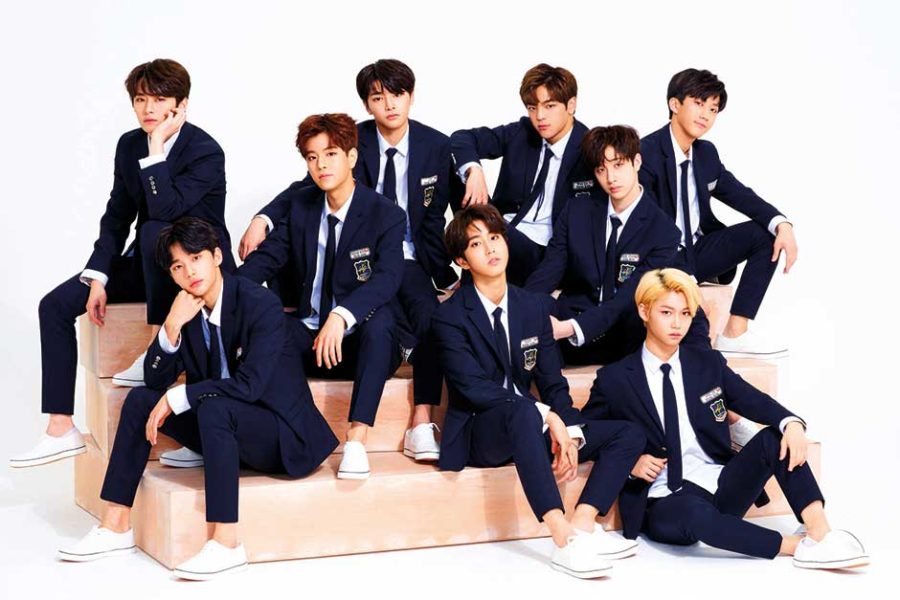 Katelyn Morrow, Reporter
February 11, 2019
Stray Kids is a Kpop rookie group who debuted in March of 2018. Before their debut, they came out with a pre-debut album "Mixtape". Following this album, they debuted with "I Am Not", then "I Am Who", and here recently "I Am You".  
These albums tell a story of not knowing who you are and trying to find your identity with the help of others. The mini album "I Am You" consists of 7 songs. The album emphasizes not knowing oneself but being able to find the answer together with each other's guidance.  
You- The first song in this album embodies the frustrations and confusion that comes with learning who you are. However, these questions are answered when they finally see "you".  
I Am You- The title track "I Am You" is sentimental and expresses their need for one another in finding yourself. This is shown in the chorus of the song, "When I'm with you, I know in the same space, same time, I can overcome anything". Despite the emotional song, the choreography is complex with powerful dance moves.  
My Side- In this song, Stray Kids address that their fans are not alone and that they will be by their side. The lyrics say, "But I'm able to be next to you, I'm on your side". At the same time, they are thanking their fans for staying by their side. "Thank you for reaching out both your hands to me and 
 thinking about me".  
Hero's soup- One of the more sentimental songs of this album is "Hero's Soup". The song speaks of a child's father who is an alcoholic. Every day, the father would have spicy hangover soup. Because the child looked at his father as a hero and didn't know the meaning behind the soup, he called it "Hero's Soup". 
Get Cool- This is the most upbeat song in the album with more optimistic lyrics and fun choreography. They describe a day without worries and forgetting about the cold world around them. "Get cool, I'm going to fly without worrying about tomorrow".  
N/S- The rappers of Stray Kids were able to show there talents more in "N/S". Many of the fans were impressed with the vocalist as they also exhibited great rapping skills. The song talks about being unsure about their every decision and not being able to make a choice. Every choice is referred to as "extreme opposites" with no in between. 
0325– The last song in this album is special to Stray Kids because it stands for their debut date. With an upbeat and positive vibe, the song talks of fulfilling their dreams and the hard times that came with it. "Our start line 0325, it's our start".  
Although debuting only 8 months ago, Stray Kids have released another album with meaningful lyrics and catchy songs. Through the lyrics in each song the listeners get a feel of the struggles the group has faced but also the happiness that came with it. With their talent and hard work, Stray Kids will surely take Kpop by storm.