Fashion Trends Throughout the Years
Hang on for a minute...we're trying to find some more stories you might like.
Fashion is constantly changing. Many of the trends we have now were once trends in past decades. Whether it's the 70's, 80's, or 90's, fashion trends come and go. It can be hard to keep up, but here's what's in right now. 
Fashion is an outlet that people have used to express themselves; it has evolved over time with the influence of culture, trends seen on runways, and outfits worn by celebrities.  
Many of the current pieces we love to wear were trendy in the 70's. Popular items from this decade include: overall dresses, flare tops and pants, button-up skirts, and color-block tops. Plaid is another pattern we incorporate that was used a lot in the seventies. These trends are even seen in the 90's which shows that fashion is a pattern that circles back throughout the generations. 
The Nike classic cortex shoe is a shoe that takes the popular trends of this decade to create a retro shoe that's inspired by Nike's older shoe models. Many brands incorporate retro styles in order to create new trends that people crave to see which makes their brand stand out among the rest. Many shoe brands are creating styles similar to ones they created many different decades ago.  
Eighties fashion is another decade our trends come from. Mom jeans, graphic tees, and button up tops are all popular pieces we wear that are inspired from this decade. 
Furthermore, many of our trends today are inspired by the 90's. Layering tanks over tees, checkerboard items, varsity style clothes, and patterned skirts are all trends inspired by the nineties.  
Many trends that we have today are a mixture of past decades. Plaid and gingham pants incorporate popular patterns that we've seen in almost all of the past decades. Also, frayed jeans were inspired by past decades, yet they're popular now.  
However, many brands need to incorporate new designs; for example, UGG boots have had the same designs for years. People love to see new ideas come into their fashion, so many brands need to rework their past designs to make them trendier. 
Some stores that sell current trends are: Urban Outfitters, Free People, American Eagle, Forever 21, Brandy Melville, Tilly's, Pretty Little Thing, Princess Polly, Pacsun, Lulu's, Zara, Topshop, Madewell, Francesca's, Altar'd State, and Unif.  
Some shoe stores that sell a lot of the trendy sneakers are Vans, Converse, New Balance, Nike, Puma, Reebok, Zumiez, and Adidas. These brands incorporate different styles sneakers that are similar to ones they used to create which creates a retro vibe that people want to see in new trends. 
Our style is inspired by many fashion trends that come from previous decades. Overall, trends come and go, but fashion continues to evolve.
About the Contributor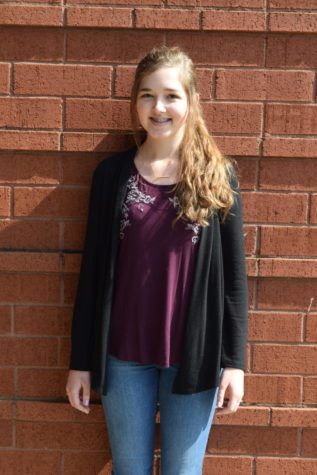 Maddy Williams, News Reporter
I enjoy working with kids in children's ministry worship at World Outreach Church. At Blackman, I'm in EPIC mentoring, Key Club, Renaissance, and Rho Kappa....