31 Quick and Easy Halloween Costumes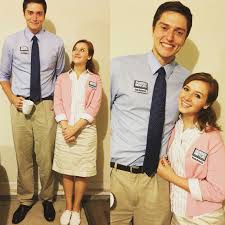 31 Quick Halloween Costumes 
Halloween is quickly approaching, and with all the excitement comes the stress of picking out a costume. 
Like most people you have probably put off picking your costume till the week before. 
To aid you in this life changing decision, here is a list of 31 quick and easy Halloween costumes with pictures included. 
Dog Snapchat Filter

 

Sandy from Grease

 

River Vixen (Riverdale)

 

Unicorn

 

Sanderson Sisters (Hocus Pocus)

 

Firefighter

 

Wonder Woman

 

Bay Watch

 

Frat Boys

 

Stranger Things Cast

 

Girl Scout

 

Football Player

 

Moana

 

The Bride of Chucky

 

Daenerys Targaryen and Jon Snow (Game of Thrones)

 

Cruella de Vil and Dalmation

 

Belle and The Beast

 

Cat and Mouse

 

The Flintstones

 

Sugar Skulls (Day of the Dead)

 

Trolls (Trolls the Movie)

 

Storm and the Black Panther

 

Mario and Luigi

 

Cat in the Hat

 

Peter Pan

 

The Incredibles

 

Baseball Player 

 

Batman and Catwoman

 

Cleopatra

 

Pam Beasly and Jim Halpert (The Office)

 

Meredith Grey and Dead Derek Shepard (Grey's Anatomy)