Throwback Thursday: Disney Movies You Shouldn't Forget!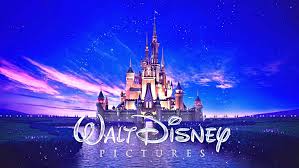 Throwback Thursday: Disney Movies 
Over the years, Walt Disney Productions has created and released many memorable movies. With all of the current movies coming out around us, it's easy to forget about some of our favorite throwback Disney movies. Below are some of the most popular Disney movies from the 2000's.  
~ The Emperor's New Groove (2000) 
The Emperor's New Groove is an animated film in which a young Emperor becomes a llama. Throughout the movie, the Emperor bonds with a peasant who helps him return to his throne and keeps him safe from his evil advisor.  
~ Monster's Inc. (2001) 
Monster's, Inc. is an animated film about a scare factory that stays in business by frightening children and collecting their screams. Somehow a little girl manages to enter the monster world, and the two main characters work relentlessly to return her to the human world before the antagonist reaches her.   
~ The Princess Diaries (2001) 
The Princess Diaries is a romance comedy about a teenager who finds out she is the heir to a crown in Genovia.  
~ Halloween Town 2 (2001) 
This movie is a fantasy film in which two witches attempt to stop a villain from transforming trick-or-treaters into the costumes they are wearing. 
~Return to Neverland (2002) 
Return to Neverland is an animated fantasy film sequel to Peter Pan. In this sequel, Wendy has grown up and has children. The antagonist attempts to trap one of the children, and the only way for the child to return home is to continue to believe in the magic of Peter Pan. 
~ Lilo and Stitch (2002) 
Lilo and Stitch is an animated drama in which a young girl, Lilo, meets an alien, Stitch, that has landed on Earth. Lilo helps Stitch learn how to care for others and the two become best friends. 
~ Brother Bear (2003) 
Brother Bear is a fantasy adventure film about Kenai, a young Inuit teen that dislikes bears. When his brother is killed by one, the young man goes out on a hunt to kill the bear. However, in a strange series of events, Kenai himself is transformed into a bear. 
~ Finding Nemo (2003) 
Finding Nemo is an animated adventure comedy in which, Marlin, a clown fish, is too overprotective of his son Nemo. Nemo, in an attempt to prove himself to his friends by getting close to a human boat, is suddenly caught by a fisherman. The rest of the film is spent with Marlin searching for his son in the open ocean.  
~ Freaky Friday (2003) 
Freaky Friday is a fantasy teen film in which a single mother and her teenage daughter switch bodies after receiving enchanted fortune cookies at a Chinese restaurant.  
~ The Jungle Book Two (2003) 
The Jungle Book Two is an animated adventure film in which a wild child named Mowgli sneaks into the jungle to be with his animal friends. Mowgli's enemy traps him, and a search to find him is set out by his sister, Shanti.  
~ The Incredibles (2004) 
The Incredibles is an animated action adventure film in which a super family are forced to live normal lives, as all super powers have been banned by the government. However, Mr. Incredible is summoned to a battle on an unknown island and returns to his life of adventure and action. He ends up in a troubling situation where it is up to his family to save him. 
~ Chicken Little (2005) 
Chicken Little is an animated science fiction film about a young outcast that is hit in the head by a piece of a UFO. Chicken Little spends the rest of the movie trying to convince the town that an alien invasion is about to happen.  
~ Cars (2006) 
Cars is a sports adventure film in which a self-centered racecar finds himself stuck in a rundown town. Eventually he comes to bond with the town's residents, and winning the racing championship is no longer his priority.  
~ Ratatouille (2007) 
Ratatouille is an animated drama film in which a mastermind rat teaches a resident of Paris how to cook outstanding meals. 
~ Bolt (2008) 
Bolt is an animated drama adventure film in which a dog, Bolt, lives the adventurous life of an adventure actor. Only he doesn't know he's an actor, which leads to him being separated from his owner shipped to New York. A cat and a hamster accompany him as he tries to find his way home.
About the Writer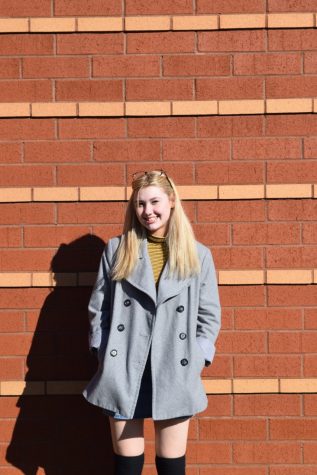 Chloe Blake, Print Editor
My name is Chloe and I am the Blackman Voice's Print Editor. In my free time I enjoy reading, writing, hiking, and taking photos. One interesting fact...