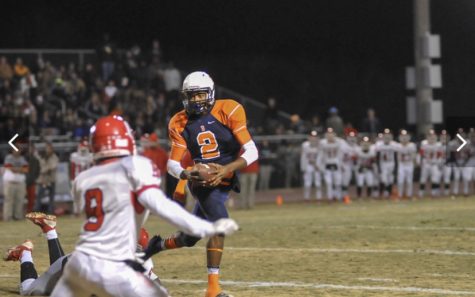 Christian Skelton, Sports Editor

May 1, 2020
On late Saturday afternoon, chances of getting drafted looked bleak for Jauan Jennings. When the seventh and final round of the 2020 NFL Draft began Jennings had yet to be selected. Jennings had been projected at different times from as early as the third round to as late as the seventh round. Finally,...
Ethan Morrow, Section Editor

January 29, 2016
Here are a few quick hits from this weekend's NFL playoff action. -The Arizona Cardinals defeated the Green Bay Packers 26-20 in OT after a late Hail-Mary by Aaron Rodgers forced extra time. -The New England Patriots downed the Kansas Chiefs 27-20 behind Rob Gronkowski's two touchdowns in his...