Savannah Blades, Reporter

April 9, 2019
It's that time of year again: PROM! This can be a super exciting time for most Seniors, but at the same time, it can be quite stressful. Most teenagers spend loads of money on makeup and hair for prom.  Instead of spending a small fortune on Prom makeup, why not just do it right at home?  Subtle yet...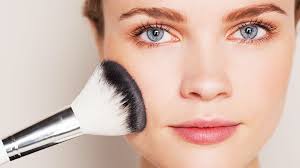 Savannah Blades, Reporter

October 9, 2018
Makeup is a way that anyone can express themselves. Whether it be that you just want to do art on your face or you want to cover up any blemishes you have, we all have one thing in common: tips to make your makeup look better. We all want to look the best we can and here are some ways how!   ALWAYS use a CLEAN beauty blender and/or brush. This is super important for keeping your face clean and free of germs that may come on...