Prom Makeup 2019
Savannah Blades, Reporter
April 9, 2019
It's that time of year again: PROM! This can be a super exciting time for most Seniors, but at the same time, it can be quite stressful. Most teenagers spend loads of money on makeup and hair for prom. 
Instead of spending a small fortune on Prom makeup, why not just do it right at home? 
Subtle yet Stunning Looks:
Apply l

ight moisturizer as prime

r

,

such as

Simple's Light Moisturizer

.

 

Blend m

edium-

f

ull coverage foundation with a beauty sponge,

such

Morphe's

Fluidity ($18) or Makeup Revolution Conceal & Define Full Coverage ($12)

.

 
Create a

strong contour line, to add emphasis to those cheekbones!

 

Choose bl

ush that goes well with your skin tone. Never get something that's too pink or too purple.

 

Use a brow pencil or brow gel to give your brows an extra hold

.

 

With eyesha

dow,

use colors that go with whatever you're wearing. For this, you want to do the classic lightest shade on your whole lid, medium shade on crease, and darkest color on the outer corner. Put a little bit of highlighter on the tear duct

,

and do a winged eyeliner.

 

Pump up the volume with v

oluminous mascara

. 

 
Accent with b

linding Highlighter on upper cheekbones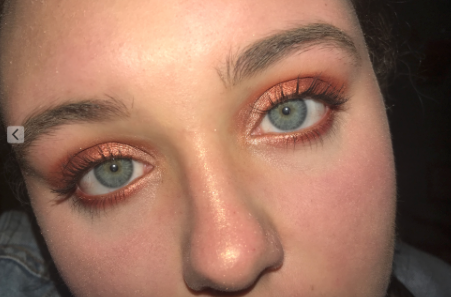 Bold & Beautiful Looks:
Do the same thing with your face and brows as the Subtle, yet Stunning Look

 

Eyeshadow for this one would be primarily for those who are somewhat experienced in makeup, but if you want to experiment, go for it! The same thing applies for this with the color of your dress. For this look, there are many different

eyeshadow

looks that you could do.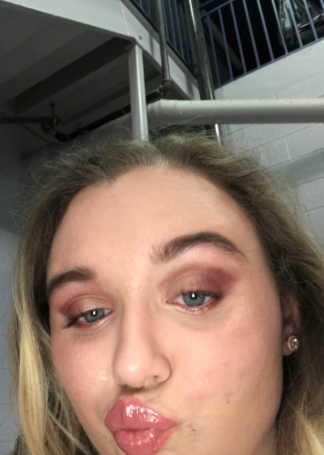 Cut Crease:  
With this one, you're going to apply whatever color you want to on your crease and outer corner.

I usually do a medium colored brown in the crease and a darker brown in the outer corner.

 

After you think you're done applying those colors, keep packing them on there. You're going to want as much product on your eye as possible to do what comes next. 

 

After this, you're going to get a flat brush and use your lightest concealer (I like Tarte Shape Tape, but any concealer should work!) 

 

Start blending out the concealer onto the eyelid from your tear duct till where ever. Make sure to ONLY apply this following the line of your crease. 

 

After you're done applying this, place whatever shiny or matte color you want on the lid.

 

Apply a base eyeliner

.

 

Apply a fun false eyelash to the lid—if you want

.

 

Halo Eye:
Apply a transition color to your crease

.

 

A

pply a medium toned color to your inner and outer corner

 

A

pply a lighter color to the middle between your inner and outer corner 

 

D

o the same exact thing on your lower lash

line.

 

Apply

a base eyeliner. 

 

Apply a fun false eyelash to the lid—if you want!

 

 You're done!