Tennessee Governor's Schools: An opportunity unfolds for students
Each year, select students across Tennessee have the opportunity to attend specialized college courses designed for high schoolers at one of eleven universities in the state through the Governor's School program. 
Subjects include agricultural science, advanced mathematics, STEM programs, physics, international studies, leadership, Tennessee history, prospective teaching, the humanities, and the arts. All programs are unique, with the arts specifically being split into dance, filmmaking, visual art, music (instrumental or vocal), and theatre. 
"There is no better experience I have had in my life that I would recommend over Governor's  School," stated Mo Stephens, senior, attendee of the Tennessee Governor's School for Computational Physics. 
With a chance to earn college credit and prepare for life after high school, the competitive programs observe many rising 11th and 12th grade applicants every year. Those who are admitted complete advanced coursework while living on a college campus, with most of the programs being free of cost to their students. The number of weeks varies per school, but most programs last three to four weeks. 
Many Governor's School alumni agree that the work seems to "[move] faster" and require "more focus," according to Erin Seifert, who attended Governor's School for the Arts: Vocal Performance. Seifert took classes such as Music Theory II, Music Business, Diction, Acting in Singing, Opera Literature, and Conducting. 
"It felt more elevated because everybody wants to be there and is chosen," stated Ava Skinner, who also graduated from Governor's School for the Arts: Vocal Performance. "Because everyone wanted to work so hard, it made a lot of difference."  
Beyond feeling that the college-level education Governor's School offers is "a lot more interactive" and fast-paced (as stated by Allison Gibbons, attendee of Governor's School for International Studies), multiple students reported feeling as though the experience prepared them for post-secondary education and/or plans. 
"I think it really prepared me, because now I know some of the staff I am going to work with when I go [to Middle Tennessee State University]" said Skinner. 
Governor's School, while beneficial to those attending the host university, is still representative of a college experience. 
"I think anyone who wants to go can learn how college is kind of like even if they're not going to MTSU," Skinner later stated.  
In fact, Natalia Abrams, who attended the Governor's School for Prospective Teachers, asserted that "being in that college environment – with the same college workload and demand – let me realize how college would be like for me: doable but demanding. College is a place where you really need to keep up with your work, but that's the hardest part about it. This experience helped me to feel even more ready (and excited) for college." 
The benefits of Governor's School are not solely academic, however. 
"I felt at home and found my people in this group," Stephens stated about Governor's School for Computational Physics. "Every day we could be found having intellectual debates and competing at games most people would call nerdy. It was amazing to find a group of people who could relate to everything I said and not only learn something from each other but also teach everyone something." 
Zoe Vecchio, graduate of the Governor's School for the Humanities, agreed, stating that "it was extremely easy to find people to talk to at Governor's School, especially about topics I am passionate about. In my experience, everyone was supportive of one another and always willing to engage in conversation." 
When it comes to the application that many students deem daunting, Abrams urges, "don't be afraid to apply." Some more tips from Abrams about applying to Governor's School are: 
Read the requirements thoroughly.

 
Apply for multiple Governor's Schools.

 
Not every Governor's School is the same, but they are all fun and definitely worth it.

 
"Don't let a challenge scare you" and "never shy away from an opportunity," Stephens said. "For you sophomores, this is your first of two opportunities. Even if you [juniors] don't get into a Governor's School, the application experience is so helpful for the next year when you have to apply to colleges." 
Applications close January 15, 2022 and are due to Courtney Gregory on December 15, 2021. The only Tennessee Governor's School that costs the student is Governor's School for the Arts, which has an application closing date of December 1, 2021 and a school deadline of November 16, 2021.  
Those interested in applying should contact a school counselor, administrator, or other faculty member and also visit https://www.tn.gov/education/instruction/tdoe-governors-schools.html. Specific deadlines vary by program. 
About the Writers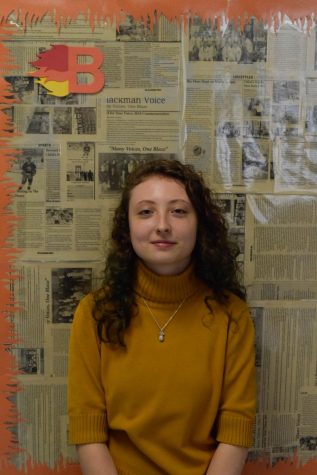 Zoe Vecchio, Photo Editor
I'm a senior, and my pronouns are she/her. My hobbies include photography, videography, and reading. Most of my favorite bands fall under the indie rock...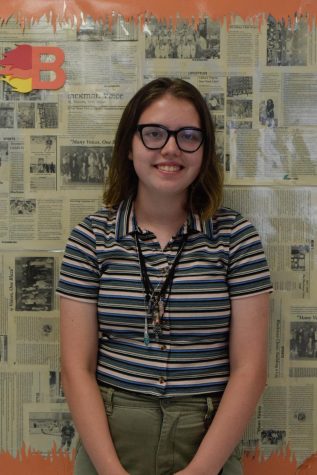 Mo Stephens, Business Manager
I'm a senior, and my pronouns are she/they. My hobbies include Color Guard, reading, writing, and crochet. My favorite kinds of movies are horror movies,...