Blackman is EPIC
EPIC is a mentoring club run by Tara Bunner, English IV teacher, and Angela Hames, English teacher. The goal of the club is to mentor freshmen and maybe even sophomores as they enter high school, so they can thrive. 
 "My responsibility as an EPIC Mentor is to help and guide incoming freshman as they transition into high school, this can be overwhelming for new students and it's our job to answer any questions they may have or make it just a bit easier to settle in," said Rylee Grose, senior and EPIC mentor. 
 When entering an unfamiliar place, it's really important to have someone helping you through things, whether it be with classes, friendships, or just life in general. 
 "EPIC means Every Positive Impact/Influence Counts. It means that no matter who or what you are you can make a difference in someone's life and send them in the right direction," stated Jayen Patel, senior and member of EPIC's executive board. 
 Now is the time of year to apply to become an EPIC mentor. You can join starting your sophomore year, as many mentors do. Being a part of EPIC can help you help others and simply just add something to your extracurriculars. 
 "Get in contact with Mrs. Bunner, complete your application, and really enjoy the moments you have. . " said Victoria Page, senior and EPIC mentor. 
 EPIC applications are due May 7 at 3:45 PM. In EPIC, dues will be no more than $10. Teachers will be contacted for recommendations. 
Apply for EPIC here: https://forms.office.com/Pages/ResponsePage.aspx?id=j8uWO0wXZUuC61zDi54GbOR1m5jBk1JBhBbzQrtK67lUMkVFTko3NllTQVdSOUtNMjlYTUpNQlQwTi4u 
About the Writer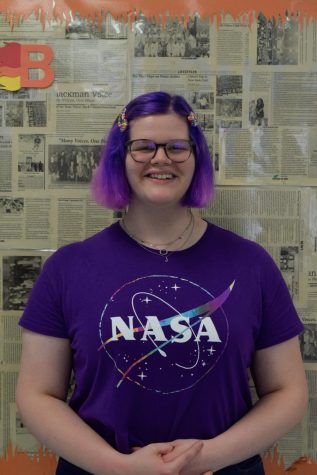 Jenene Grover, Editor in Chief
I'm a senior, and my pronouns are she/they. My hobbies are gaming, listening to music, and hopefully reading (I'm getting back into it again). My favorite...