Two alumni discover their passions through connection and friends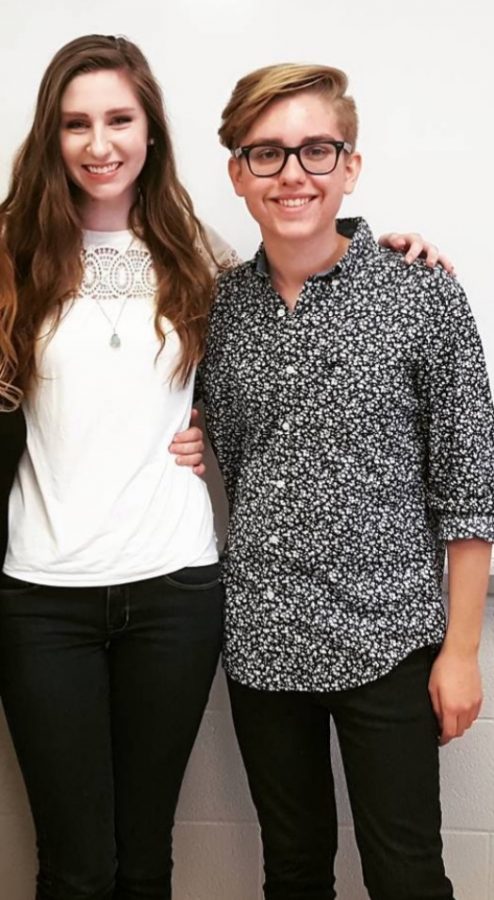 Throughout the 20 years of The Blackman Voice, many students have come and gone, all while gaining an education. Two former staff members, Zach Adams and Abby (Morehouse) Chatfield are in different places than they expected in their high school days, but with the experience and knowledge they gained from the Voice, they are thriving where they ended up. 
Adams dabbled with journalism in high school, having it become a large part of his Blackman experience. However, his main interest was in art. 
"Currently, I study fashion design with minors in architecture and women, gender, and sexuality studies," stated Adams. 
Chatfield is in a similar situation as Adams, as she is somewhere that she never expected to be. 
"If you had told me in high school that I would be married with a baby and no master's degree after college, I would have thought something had gone wrong. But it turns out that it all went perfectly right. Plans change, and thank God that they do," stated Chatfield. 
Zach was on the staff from 2014 to 2017, and Chatfield was part of the staff from 2013 to 2016, so their times overlapped with one another. This allowed them to work together and gain a friendship. 
"I think [being on the staff] helped a lot, in terms of it really teaching me how to creatively work with a team, even though I always thought I was right. I was on graphics and also writing my sophomore year, my first year on the Voice staff. I was graphics editor my junior and senior years," said Adams. 
While neither of them pursued journalism past high school, the skills learned in journalism extend past your ability to write. Chatfield was able to apply the skills she learned in not only her working life, but her personal life, too. 
"My time on The Blackman Voice taught me to rely on others, adapt to change, and handle mistakes with grace. I am a military wife and a new mom, so all of those lessons are vital," stated Chatfield. 
Adams's time on the Voice taught him crucial skills when it comes to a professional work environment. 
"Deadlines are super important, and when you do real interviews, there is a certain level of professionalism you have to have," stated Adams. 
Chatfield has a very pragmatic approach to how her life has gone and would not trade her time on the Voice for anything else. 
"I joined because I wanted to write, and journalism was a type of writing I hadn't tried before. If I didn't have the opportunity to do that in high school, I may have gone to a different college to pursue journalism. As much as I loved it, my time on The Blackman Voice helped me realize that I did not want to do journalism long-term. And that was the best thing that could have happened because I ended up at the right college with a major that I loved, made lifelong friends, met my husband, and am now enjoying life right where I am," said Chatfield. 
Adams echoes a similar approach to his time on the Voice. 
"Being a fashion design major, going to this school, and having the job that I have, I think I would have gotten here eventually, but I definitely cannot describe how much value it had being on the staff because of the skills that I learned that I took with me to college," said Adams. 
Even though they are in completely different places, one in Italy with a family and one at Washington University in St. Louis, they have one thing in common that connects them: The Blackman Voice.