Senior planning as a junior
Rising seniors, in 2021 you'll be dancing in fancy dresses and suits. You'll be jingling your keys at the pep rallies, and you'll be at the apex of high school.  
Most importantly, you will be graduating. 
Many questions and ideas come about when thinking of college, but which questions matter? Which ones will last and help you to grow in your talents? 
As a senior, three main things that you need to focus on are your ACT score, scholarships, and GPA. 
Your GPA is managed through your grades and averages. As a senior, there isn't much you can do to get your GPA higher. Although you can retake classes over the summer if you would like to get your GPA higher. 
Your GPA is important to maintain as a junior because as a senior you will be using your GPA to apply for colleges.  
Ways that you can help your ACT score is through a lot of studying. Several different books for ACT practice and studying are sold at most bookstores. Blackman also offers an ACT prep class for extra help. 
"It gives enforced, timed practice for the ACT because most kids wouldn't just sit down and start studying for it at home," stated Mrs. Burks, one of the ACT prep teachers. 
If you didn't take the class, Mrs. Burks is available at 7:30 in the morning nearly every day. 
Some great practice books are: The Official ACT Prep Guide 2019-2020 by ACT and The Complete Guide to ACT Reading by Eric L. Meltzer. 
If books aren't your thing than a website you could use are: ACTAcademy.com. 
"Take a bunch of ACT's," stated Luka Howard, junior. 
This could be beneficial because it can make you more comfortable with the way the ACT will ask questions. This way, you're more prepared for the ACT, and have better chances of going to the university of your choice. 
The ACT has changed since 2015. It is split into 5 different parts. Those parts are math, reading, science, history and writing. The different parts of the test all have different scores and are averages together to make your super score. 
"Looking at scholarship opportunities could also help," stated Owen Vinson, junior. 
Not everyone needs scholarships, but they can help pay for different aspects of college depending on which ones you apply for. Countless varieties of scholarships are offered regarding things such as income, ethnicity, and academics. The academic scholarships are strongly affected by your ACT score and GPA. 
Another way to plan for your senior year is by knowing how much work you can complete in a reasonable time. For example, if you were stressed this year, then plan for relieving that stress. 
"I recommend taking a fun class," stated Liam Morgan, junior. 
Luckily fun classes are available to take such as teacher aide, art, and etc. Picking at least one fun class could help relieve some of that senior stress. 
It's important to pay attention and plan for the future as well as managing your workload throughout senior year. 
About the Writer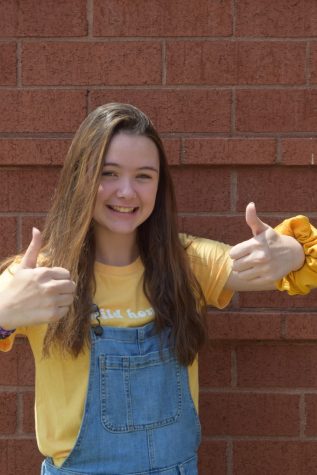 Ally Blake, Reporter
Hi, my name is Ally Blake. A few things about me, it that I love the color yellow a whole bunch. It is very bright and exciting to me. Another thing is...