Criminal justice competition
The criminal justice system is the system of law enforcement that is directly involved in apprehending, prosecuting, defending, sentencing, and punishing those who are suspected or convicted of criminal offences. This system is important for the structure and safety of all. 
Recently, the Blackman Criminal Justice Club competed in an annual competition in various skills related to the criminal justice field. The Blackman senior representatives were Carlos Coronel, Patrick Burns, Michael Horn, Grace Dihl, Mihra Boric, Hayden White, Emiliana Tapia, Kassidy Cawthorn, Sam Chiwele. The junior representative was Alyana Andersen. The sophomore representatives were Abby Ledbetter, Roman Zuck, Amir Mekaloun, Unique Pendergrast, and Brooklyn Trail. The freshman representative was Angle Perez-Escobar.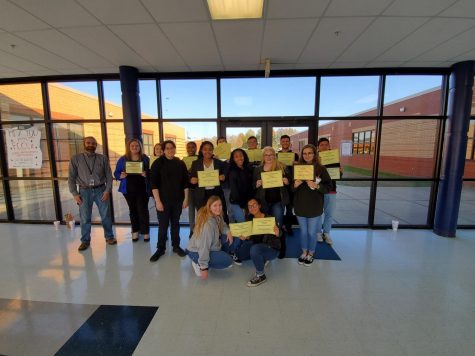 This group participated in mock felony traffic stops, appellate court arguments, field sobriety, trivia, domestic response, and crime scene investigation. Each event had from 2-10 people participating; such as the field sobriety took two people and trivia took ten.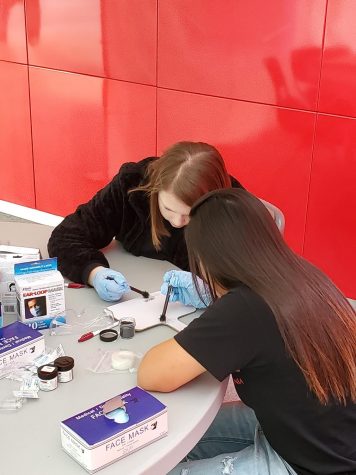 "We competed against seven other schools; the events varied from fingerprinting to appellate court arguments to felony traffic stops and lots of other events," commented Daniel Parkhurst, criminal justice teacher and club sponsor.  
The Criminal Justice Club brought home many trophies from all their wins at the competition. 
"We managed to rank in just about everything other than trivia. I was a little surprised at how well we did if I'm being honest because this a new group of kids. In fact, 75% are either freshman or new to the club," stated Parkhurst. 
Blackman came in first place in mock felony traffic stops, second place in appellate court arguments, second place in domestic response, and third place in crime scene investigation. Overall, the team ranked third place. 
"We all had a lot of fun at the competition and I hope next year they'll do better. Unfortunately, since I'm a senior this was my last year to compete, but I still had a good time. I wish them luck for the next year," said Kassidy Cawthorn, senior.