Youth Leadership Rutherford
The Business Education Partnership (BEP) Foundation is an organization founded in 1988 with help from the Rutherford County Chamber of Commerce.  
Starting on January 7th, applications for Youth Leadership Rutherford open for current high school juniors for the 2019-2020 school year in Rutherford County. Youth Leadership Rutherford is a private, non-profit organization that focuses on bringing the community together for leadership development.  
The program consists of a weekend orientation in September with seven seminar days scattered from October to April and a graduation in May. Each day focuses on specific community issues and upcoming opportunities in Rutherford County which prepare upcoming adults for leadership positions. 
The BEP state their mission as: "To foster interest in and to promote and support programs in public schools of the City of Murfreesboro and Rutherford County that will prepare students for the business world."
Sarah Oppmann, senior and currently doing YLR, stated "I definitely think Youth Leadership Rutherford lives by this motto. Thanks to this program I have broadened my understanding of different careers and become more interested in supporting out nonprofit and charity organizations." 
Their overall goals are to open the mind of participants to several different issues in Rutherford County and to assist young people to become visionary leaders.  They want to increase community participation and commitment.  
Applications are due by February 28th. You can find applications at https://www.rutherfordbep.org/ylr. For more information or if you have any questions about the programs offered by the BEP go to http://www.rutherfordbep.org/ or call at 615-278-2008.  
About the Writer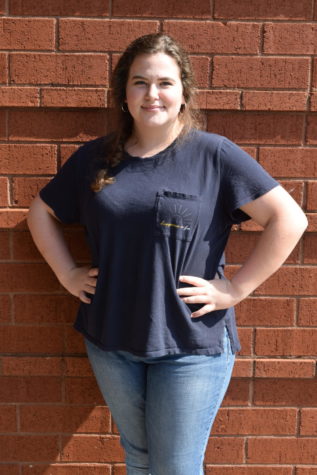 Kayla Donaldson, News Reporter

I've had experience with at least 5 different sports but none of them stuck because now I put a lot of time and energy into acting and preforming. Everything...