Summer Internships for Murfreesboro Teens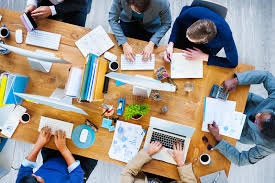 Hang on for a minute...we're trying to find some more stories you might like.
As teens, it is hard to find internships that are close by, interesting, and meet our needs.  
The perfect time to start applying for theses internships is right now. 
Here are a few of the most fun and quirky summer jobs for young adults. 
Digital Marketing with Drive Social Media offers a good look into the marketing world for aspiring marketing managers or those wanting to run a marketing firm.  http://indeedhi.re/2HSfeSN 
Sony Music Nashville with Sony Music– This job is a perfect fit for the people looking for a job in music production and recording. https://g.co/kgs/t9Cp6E 
Harper Collins Publishing offers internships for bookworms or would-be authors, a great look at the ins and outs of the publishing business. https://g.co/kgs/4FEkkH 
Mechanical Engineering with Tektronix– If you're interested mechanics or engineering of some sort, giving you real life experience with employers and customers alike. https://g.co/kgs/j74ZgQ 
Musician's Corner Summer Internship with Musician's Corner- A step in the right direction for those interested in the musical arts and what goes on behind the scenes of being a musician. http://bit.ly/2FcgC4l  
Kennel Attendant with Glassdor– The goal of this program is to teach students/adults proper and efficient animal control. http://bit.ly/2oS78Rq  
If YOU know of any other internships, please share with us @ blackmanvoice.gmail.com.