Ending in a Splash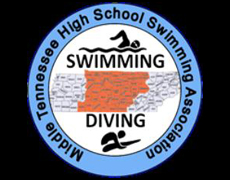 The Blackman Swimmers attended one of their last events, the MTHSSA Region Championships, on January 26th. 
This year, eight swimmers traveled to compete on the region team. The males who attended were seniors Timmy Gardner and Jackson Giles, junior Tristan Woodard, and sophomore Noah Boyd. The female team consisted of senior Kayleigh Jones, junior Catherine Dodd, and freshmen Allison DeHart and Izabella Adams. 
The boys and girls each competed in two relay events: the 200 Medley Relay and the 200 Free Relay. The boys placed 11th in the Medley and 24th in the Free. The girls placed 36th in the Medley and 38th in the Free. 
There were also individual races that the swimmers competed in. 
Noah Boyd placed 12th out of 46 in the 100 Fly and 6th out of 67 in the 100 Back. 
Timmy Gardner placed 49th out of 123 in the 100 Free and 24th out of 44 in the 200 IM. 
Jackson Giles placed 38th out of 84 in the 100 Breast and 74th out of 155 in the 50 Free. 
Allison DeHart placed 53rd out of 199 in the 50 Free and 72nd out of 125 in the 100 Free. 
Kayleigh Jones placed 68th out of 83 in the 100 Back and 185th out of 197 in the 50 Free. 
Izabella Adams placed 145th out of 197 in the 50 Free. 
The boys team placed 19th overall, and the combined team placed 21st overall. 
The next and final event is the Tennessee State swim meet, and it will take place on February 9th and 10th. Boyd is the only one who qualified for this event, and he will be competing in the 100 Fly, 100 Free, and 100 Back. Boyd was also the only swimmer who competed in last year's state event.