Hoops Glass House Ready
The Blackman Blaze basketball teams are preparing for state.
Midway through the 2017-18 basketball season, the Lady Blaze have an overall record of 14-9 and district record of 6-3. The Blaze have an overall record of 23-0 and district record of 9-0. 
The Lady Blaze, number 33 in the state of Tennessee, intend to make it to the state tournament this year.  
"We have improved by becoming a whole, playing as one, and having each other's backs, " stated senior Jaleah Goff. 
Goff continued to talk about the biggest accomplishments they have made this season is that they've begun to play as a team. 
"Our accomplishments we made this year is playing as a team. Coming together as a family and not just a team made us really close. Getting closer got us many wins especially in the Christmas tournament when we went 3-0, " stated senior Alex Booker. 
Playing together as a team may be a winning combination to help the Lady Blaze go to state. 
"We continue to improve every week, and I am looking forward to tournament time. Our overall goal for this team is to make it to Murphy Center in March for the state tournament," stated Coach Jessica Jackson.  
Throughout the season, the Lady Blaze have had a couple of games where they have won a by 40 or more points including: Siegel (12/8 and 1/23), Smyrna (12/15 and 1/26), Lincoln County (12/21), and Lavergne (1/5 and 1/30). 
So far, this season the Blackman Blaze are undefeated and are placed number two in the state of Tennessee. 
In the beginning of the season, the Blaze won the N2 Hoops Invitational in Huntsville, Alabama. They won the Above the Rim Invitational over Christmas break. 
"Playing team ball and not getting too comfortable has helps us get to where we are now. We always play with a chip on our shoulder," stated senior Brandon Thomas. 
Through the Blaze's season, they have played games where they have beat teams by 40 or more points including games against Siegel, Lincoln County, Lexington, and two games against Shelbyville Central. 
"We have improved on defense and our chemistry gets better every day," stated senior Trent Gibson. 
Hard work during practice has helped the blaze have an undefeated season so far. 
"We are very excited about this teams play to this point. We are a good practice team, and it has translated to the game floor. We don't take winning for granted and are pleased to be undefeated to this point," stated Coach Barry Wortman. 
Both teams took on the Stewarts Creek Red Hawks Wednesday, January 31st. Blackman's girls unfortunately lost to the Lady Red Hawks 52 -65, and the guys dominated the Red Hawks 62-53.  
The next games are tonight against the Riverdale Warriors at Riverdale. The girls tip off at 6:00 p.m.  with the boys following at 7:15 p.m. 
Can't make this game? Click the link below for other times to see the girls and guys play. 
https://blackmanblazeathletics.com/teams/2247916/girls/basketball/varsity/schedule (girls) 
https://blackmanblazeathletics.com/teams/2247913/boys/basketball/varsity/schedule (boys)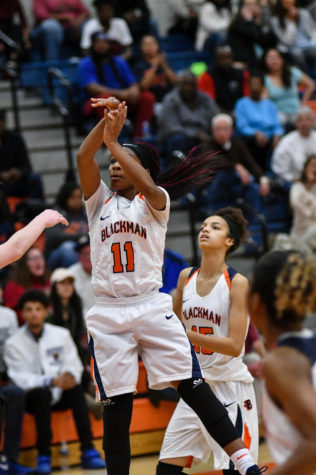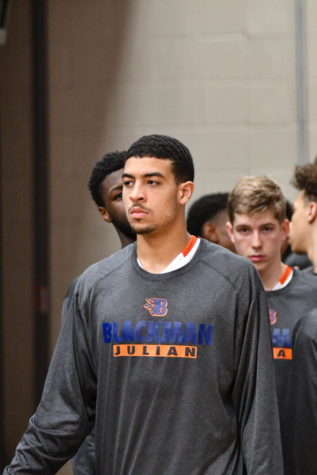 About the Writer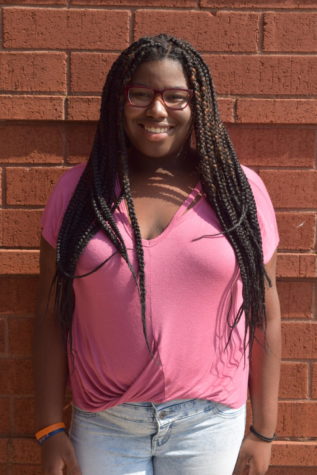 Ashlee Jarrett, Video Editor
I'm currently involved in a lot of extracurricular activities including dance, Epic, and Best Buddies. I am also a football manager This is my second...