Athlete of the Week: Donovan Sims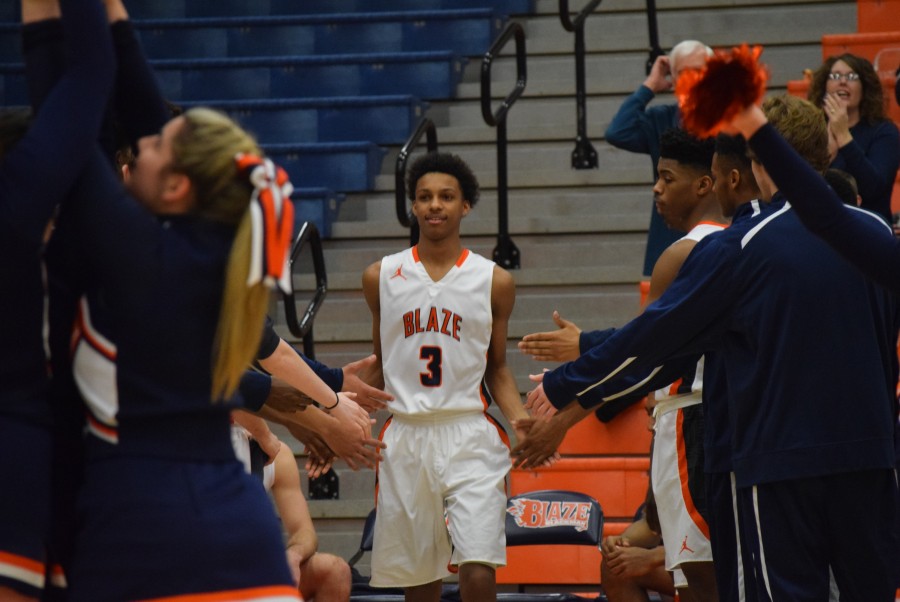 Jared Robinson, Reporter
March 15, 2016
Donovan Sims, junior, stepped into the starting lineup this year and took control of the team early on. He has contributed to the team's 32-0 record, and he has picked up an offer to Middle Tennessee State University along the way.
Early in the season, Sims got his first offer from Coach Kermit Davis and committed the next week. Playing Division 1 basketball has been something he has dreamed of his entire life
"I'm blessed to have this opportunity to continue playing basketball at a high level after high school and get a free education," said Sims.
Sims led Rutherford County in assists, and he is the embodiment of a true point guard. He can shoot the three and drive, but his mind is always keen on finding the open shot for his team.
"It's my job to get our team the best shots possible. That's what it takes to win, and that's why we have gotten this far," Sims said.
Sims and his teammates face Science Hill in the first round of the state tournament in hopes to bring home another state title this week at the Murphy Center.