NCAA updates during quarantine
Covid-19 has created drastic changes in the daily lives of society. From school to interacting with friends, a lot is changing. Currently, the focus seems to be around how many cases there are of the virus or how work or school will be affected.
With all this madness happening around the world, not much light is being shed on the future of sports. Specifically, the future of college and high school sports are in jeopardy. Some athletes and fans question when the continuation of sports will happen and how recruitment will work now.
The NCAA, following CDC regulations in order to keep everyone safe, declared all Division I and Division II are now in a recruiting dead period until May 31. This forbids any in-person recruiting, in-home visits, or official on campus visits.
Coaches can communicate via email, text, FaceTime, or any other means of virtual communication. Decisions about scholarship offers and committing to various schools are now all virtual.
Coaches make their decisions on these future star athletes with film and close the deal over any number of video chat apps. However, some coaches prefer to keep it old-school with in-person recruitments.
"I've stopped recruiting kids because I saw the way they talked to their parents after games. I've also continued to recruit kids because I saw how they got water for their teammates when they came out of the game, how they cheered on others. That type of stuff, you don't see on film," stated Richard Barron, University of Miami's men's basketball coach.
Interactions with teammates and fans are key traits to an athlete's film, but film does not show the players' full personalities.
High school athletes are in jeopardy of losing all the hard work they have put into training their body to display the best possible performance. High school juniors are threatened the most by this Covid-19 shutdown. Many say junior year might be the most important for an athlete since this is where many can finally prove themselves to earn a spot on a college team.
"I'll have to work harder now and in the next season since track was cancelled this year. It'll be harder for me to even earn the scholarship I was working hard for now. It's just frustrating school and club track was over before they could even really begin, but all I can do now is train harder during this quarantine," stated Sophia Moore, junior.
Currently, athletes are experiencing an especially difficult time with the inability to show off their skills and progress in their journey. However, this mandatory off season will bring out the real lovers and fake ones of sports. It will show who really wants to play and will practice in their free time to always improve.
Quarantine has made it hard for athletes everywhere in every aspect, but their determination shines through these dark times. It is important to remember all many have right now is determination and persistence, which is something many cling hard to right now.
Source: https://www.pressherald.com/2020/04/12/college-recruiting-during-the-pandemic-its-stressful-for-coaches-and-athletes-alike/#
About the Writer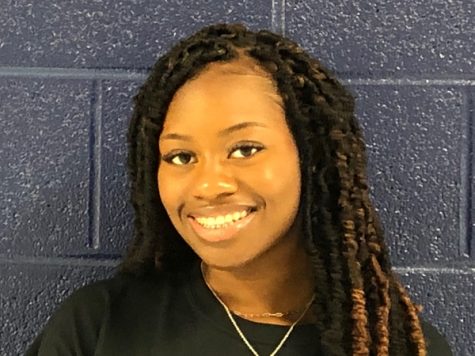 Mckenzie Wade, Sports Reporter
My name is Mckenzie Wade, and  I am a Junior. My main goal in life is to be successful and financially stable. A fun fact about me is I hate math. My...