What to Know When Considering a Summer Job!
As the end of the school year approaches, most of us are already preparing for the summer. For instance, planning a trip, hanging out with some family members or anticipating a summer job.  
Though some of us are not adults yet, it is good to get a head start in learning finances, gaining experience and handling new responsibilities, in addition to getting our own paychecks for things we want and need in life. 
Another reason to consider getting a summer job is developing interview skills. Every job you apply for is going to require an interview. They give the employers insight into what type of person you are, and it gives you a chance to impress them and show why you can be an asset to the company or workplace. 
Communication skills are something you are always going to need to work. Talking with managers, coworkers and customers will help you develop abilities you will need your whole life. Not just with working, but with college, important meetings and connecting with others. 
But with interviews also comes rejection. Sometimes the position has already been filled, or you didn't have enough knowledge about a specific topic. Rejection helps you learn what to do and not do and recognize things you can do differently to land your next interview. 
Getting a job as a teenager has a lot of benefits, but it comes with its down sides as well. It can be tough battling school and work at the same time. Hence, getting it during the summer. But even then, it can be challenging for those in extracurricular activities, like track or football. Communicating with your manager and coach about various schedules is important especially if you plan to continue the job into your next year of school. 
Furthermore, having a summer job can mean having less time for family and friends. Even with a part-time job, it's easy to let stress consume you. It is also important to be sure that you're getting a significant amount of rest. Working, trying to spend time with friends and family, and extracurricular activities can affect your sleep schedule.  
Summer jobs are a big responsibility, and it is good to consider all the aspects of it. Ultimately, it can lead to positive changes in your life. 
Luckily, Murfreesboro has a lot of job opportunities for teens. Whether you want to make some money, productively pass time, or work somewhere contributing to what you want to do as an adult. 
Dollar Tree is looking for a sales floor associate, along with Citi Trends and Build-A-Bear Workshop. Speedway, Chuck E. Cheese, and Panera Bread are hiring if you're interested in being a cashier. The Avenue and grocery stores like Walmart and Kroger are also a great place to start when looking to put in job applications. 
About the Writer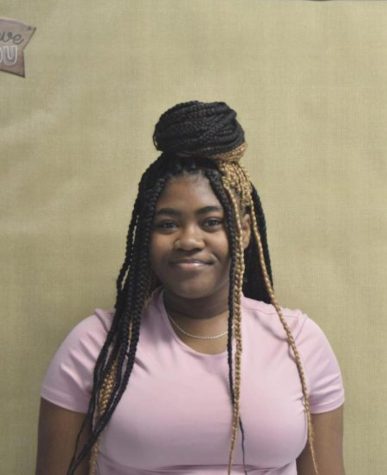 Demaiia King, News Reporter
I am a junior, and my pronouns are she/her. My hobbies include writing. I write poems and short stories. I also like to read, mostly fiction books but...