Important Information on FAFSA!
The National FAFSA application has been open for over a month now, so let's get those filled out. What is FAFSA? FAFSA (Free Application for Federal Student Aid) is the application you fill out during your senior year of high school to estimate how much federal help you will receive when paying for college. The amount of money you receive for FAFSA is determined by your family's savings and income.  
Your FAFSA application must be filled out every year of undergraduate study. Undergraduate study refers to the years it takes to get your associate's degree or your bachelor's degree. This degree program is typically completed within 3-5 years.  
FAFSA is the gateway to billions of dollars in grants, scholarships, work-based funds, and student loans. Many scholarships will not award you your money until you fill out your FAFSA information. Click Here for more information about scholarships.  
If you are an upcoming junior, you have the opportunity to be in College Transitions your senior year. This class helps seniors apply for colleges and other senior-related activities. Jennette Noffsinger, one of the teachers for this class, has helped a lot of students find their way. 
"In helping my students in College Transition, I haven't run into too many problems at all.  In class students created their account and entered the personal information about themselves and any other information they knew.  After that was completed, their parents were able to log into their account and complete the financial portion of the FAFSA," stated Noffsinger.  
FAFSA is not required to be filled out. However, if you do not fill it out, you lose the ability to access any federal funding or direct student loans. Many that do not fill out the FAFSA have to take out private student loans, which have much higher interest rates than direct student loans.  
Children of undocumented immigrants also have to ability to fill out the FAFSA information because the use of a social security number is not necessary. If you are the child of an undocumented immigrant, you must print out the parent signature sheet, the last page of your application, and send them to the indicated address. 
The deadline for completing the FAFSA is June 30. Despite that, many colleges and universities would prefer if you complete the application as soon as possible.
About the Contributor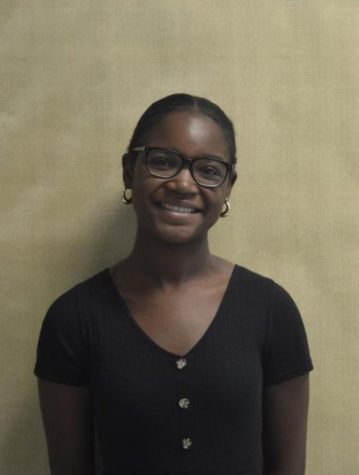 Jahzara Veasey, Business Manager
I am a senior, and my pronouns are she/her. My hobbies include reading, dancing, and running. My pathway is Stem.