COVID-19 Updates!
COVID-19 first hit the United States in January of 2020, and the world shut down. The WHO (World Health Organization) declared it a pandemic after 118,000 cases in 114 countries and 4,291 deaths. States started to implement shutdowns to prevent spreading, and school systems all around the country started shutting down. In contrast to the United States, countries like China, North Korea, and Macau have been pursuing a zero COVID policy since the beginning. 
Nearly, 350,831 people died in 2020 in the United States with COVID-19 being the underlying cause of death. The overall death rate increased by 0.7% from 2020 to 2021 with about 460,000 deaths in the U.S.  
The FDA (Federal Drug Administration) granted their full approval of the first COVID-19 vaccine on August 23, 2021, for people 16 and over. Since then, 613 million doses have been administered in the United States. They are being issued at an average rate of 30,866 vaccines a day. 
The Omicron variant started appearing in late 2021. It was not as serious as previous variants of COVID-19, but it spread much faster. The vaccines helped reduce the hospitalization and death rates during the Omicron variant by more than 90%. 
COVID-19 cases have fallen by 12% across the nation and are continuing to decline. The daily number of deaths has been steadily falling, but it remains above 350. Since September, the decrease has started to slow.  
Boosters for the vaccine were introduced on August 25, 2021. They could be administered six months after you were completely vaccinated for COVID-19. Still, less than 10% of eligible Americans have not received the boosters 
Although cases have slowed, scientists are expecting a resurgence of the virus this winter. Updated boosters for two new strains have been designed. 4% of eligible Americans have received these boosters. Currently three new strains have risen to make up one out every five cases in the nation. 
New Omicron subvariants have shown to have a resistance against antibody drugs, which many find necessary for protection against COVID-19. Evusheld, an antibody injection, was proven to be an effective prevention from COVID-19 for immunocompromised individuals. It lowered likelihood of hospitalization and death by 92%, but with new subvariants, there are concerns about its effectiveness.  
While COVID-19 cases have decreased, uncertainty still lies ahead as more subvariants appear. 188 cases for these subvariants have been seen across 26 states. Currently, it is making up 2.4% of new infections. Research is continuing to be done, and new boosters are being released as winter approaches and more variants appear. 
About the Writer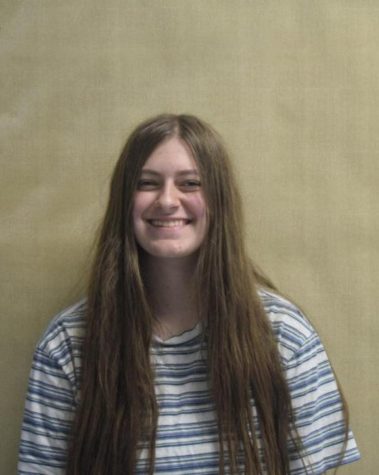 Maia O'Brien, Head News Reporter
I am a junior, and my pronouns are she/her. My hobbies include playing clarinet, painting, reading, and writing. My pathway is Band.