Construction Affecting Blackman Traffic
With the year coming to an end, so is construction on projects around the city, specifically, the Brinkley Road improvements and the One Stop Drivers Service Center. 
Last year in April, the city started an $11 million project to improve Brinkley Road located by Blackman High. To make the roads safer for pedestrians and bikers, the city of Murfreesboro teamed up with Bell & Associates, LLC Construction to make the road wider for the bridge running over Overall Creek with added sidewalks.  
The bridge will be located by the Berkshire entrance on Blaze Drive and Timber Creek. It will be widened, and 3-lane sections are planned. It was decided that the bridge is too narrow as it is now to be pedestrian friendly. In addition to that, a walkway is being added under the bridge.  
The only concern is, at times the walkway may become flooded due to heavy rain and changing weather. However, the city has already approved the project and estimated it to be finished in 18 months.  
The goal is for people to be able to walk under the bridge, so they won't have to cross the street with oncoming traffic.  
Like Brinkley Road, Chaffin Place Road is being widened, by Old Fort and Thompson Lane near I-24. They are also planning to separate the right turn lane, where you can go straight or turn right.  
Furthermore, a new One Stop County Clerk and Driver's License is being added on Blaze Drive and Fortress Boulevard. It's located across from Blackman Middle School, by Fire Station 11.  
On a $5.3 million budget plan, Rutherford County Commission plans to add a County Clerk's office for license renewal, processing dealer tags, and things like marriage licenses and U.S passports. It's expected to have up to 19 employees and may also hold future county offices. City Officials say that adding a new One Stop in the Blackman area will clear up the overcrowded offices downtown, on Samsonite Boulevard, and in Smyrna. 
According to officials, 6,000 square feet are for teller lanes, 3,900 square feet will be for people getting their licenses renewed, and 4,100 will be for possible county office space. Thoughts for a Linebaugh Library are also being discussed. 
With the new One Stop being located so close to Interstate 24 and I-840 it's expected to be more convenient for residents in Williamson and Davidson County, too. The mayor and city officials seem to be very excited about the upcoming plans and projects. Especially with the number of car dealerships in the area, Murfreesboro was ideal for a One Stop. Though, it's been said that some residents in the Blackman district are worried about the area becoming jammed, based on the overcrowding of the previous buildings.  
New changes can bring a lot of uncertainty, but these new developments are for the betterment of the city. 
About the Contributor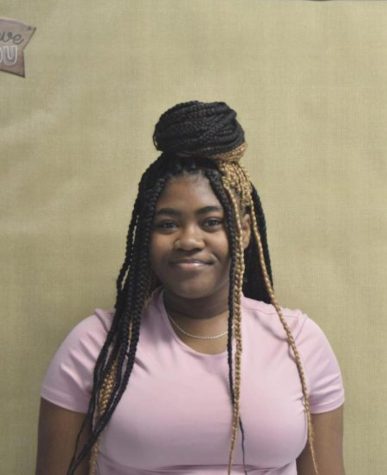 Demaiia King, News Reporter
I am a junior, and my pronouns are she/her. My hobbies include writing. I write poems and short stories. I also like to read, mostly fiction books but...