The Long Life of Queen Elizabeth
Queen Elizabeth II of England was the longest reigning British monarch who helped modernize the monarchy, and she brought stability to the throne. She cared deeply for her family, her people, and the various charities she donated to in her lifetime. 
Queen Elizabeth II was born on April 21, 1926, in London, England. She was the eldest daughter of Prince Albert, Duke of York, and Lady Elizabeth Bowes-Lyon. Her younger sister, Princess Margaret Rose of York, was born when she was four. 
In the year 1936, her uncle, Edward VIII abdicated the throne to her father because he wanted to marry an American woman. This made Elizabeth the next heir to the throne. She spent most of her childhood with her sister at Balmoral Castle and Windsor Castle, hardly seeing their parents during World War II.  
When she turned 18, she felt a sense of duty to her people to enlist in the war, but she was not allowed. After a year, she convinced her parents to let her join the Women's Auxiliary Territory Service. She trained for six weeks as an auto mechanic. She had a continuing interest in cars even after the war.  
She had first met Prince Phillip of Greece and Denmark at the Britannia Royal Nabal College in 1939, and they wrote letters to each other for five years during the war. 
They announced their engagement in July 1947. After their wedding, he adopted the title Prince Phillip, Duke of Edinburgh. A year later, she gave birth to their first child, Prince Charles, now King Charles, at Buckingham Palace. Her second child, Princess Anne, was born in 1950. In 1960, Prince Andrew was born. Four years later, she gave birth to her last child, Prince Edward.  
On February 6, 1952, she became the ruling monarch after her father died due to a series of health problems. Her coronation was on June 2, 1953, at Westminster Abbey. 
In 1952, the queen and her husband traveled around the Commonwealth for six months. She was the first monarch to visit Australia and New Zealand. She also was the first monarch to visit India and South America. 
Prince Charles was announced her heir and named Prince of Wales on July 26, 1958. 
Her first grandchild, Zara Tindall, was born in 1981. Prince William of Wales, second in line to the throne, followed shortly after in 1982. She had four more grandchildren born after that, the last one born in 2003. 
In 1991, she became the first British monarch to address congress. She received three standing ovations and helped show the special relationship between the United States of America and the United Kingdom. 
She and Prince Phillip celebrated their 50th wedding anniversary on November 20, 1997. 
In 2002, Queen Elizabeth celebrated her 50th year on the throne. Unfortunately, both her sister and mother passed away early that year. In 2012, she celebrated her "Diamond Jubilee" for her 60th year on the throne. 
She made the first visit, as a monarch, to Ireland since it gained its independence. The United Kingdom and Ireland had a long, violent history, and her trip had a big effect on the people of Ireland. She became extremely popular in the country, and she helped improve the two countries' relations. 
 In 2015, she became the longest reigning British monarch, surpassing Queen Victoria's reign of 63 years, seven months, and two days. 
In 2016, Netflix came out with The Crown, a show about the Queen and her life spanning from her marriage to the 21st century. 
Prince Phillip retired from the public eye in 2017. He began to face several physical issues and died in April of 2021. They had been married for more than seven decades. 
In June of 2022, she celebrated 70 years on the throne with the "Platinum Jubilee". It was a four-day-long celebration, all to honor the queen's reign. 
She was the second longest reigning monarch ever and the longest reigning female monarch. In those 70 years, she met 13 presidents, from Truman to Biden, and she appointed 15 prime ministers. She worked with Winston Churchill all the way to Liz Truss, who she appointed on September 6, 2022. 
Two days later, she died at the age of 96. She died peacefully in her sleep at her home at Balmoral Castle. She left behind four children, six grandchildren, 12 great-grandchildren, and four dogs. 
The United Kingdom entered a national mourning period, which lasted for ten days until her funeral. 
She supported 3,000 charities around the world. She helped raise two billion dollars for 600 nonprofits. She worked hard to reduce poverty and promote education. She won the hearts of her people and around the world and has left a lasting impact. 
About the Contributors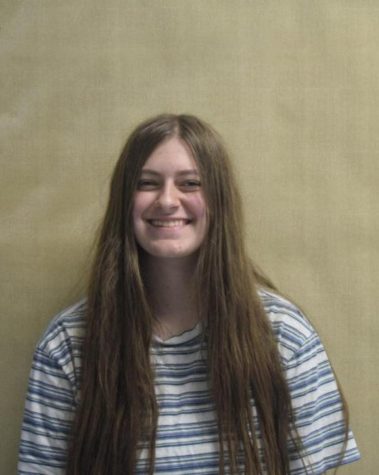 Maia O'Brien, Head News Reporter
I am a junior, and my pronouns are she/her. My hobbies include playing clarinet, painting, reading, and writing. My pathway is Band.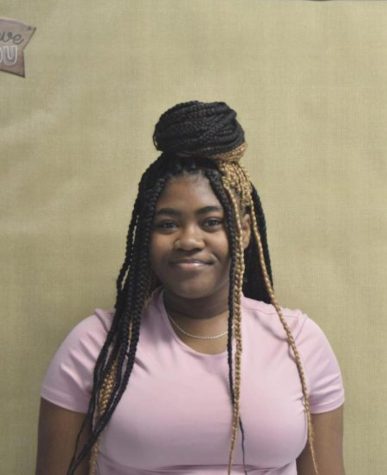 Demaiia King, News Reporter
I am a junior, and my pronouns are she/her. My hobbies include writing. I write poems and short stories. I also like to read, mostly fiction books but...