Blackman High tutoring service catalog
We have weak skills at school. Some students are not that good at math while others have trouble with English.  
Teachers have so much to do that sometimes they cannot help everyone, so Blackman High has organized free tutoring services offered by fellow students. 
ACT tutoring: 
The ACT material can be difficult to study because there's a lot of content to cover, and you don't know where to start.  
Morgan Anderson (Catherine Davis) is tutoring ACT Math and Science in the mornings from 7:40 a.m. to 8:15 a.m. on Wednesdays and Thursdays. Email her at ([email protected]) before showing up.  
If your struggle is more with English and reading, Elisa Burks can help you from Mondays to Fridays from 7:40 a.m. to 8:15 a.m. Before showing up, email her at ([email protected]). 
English and Math: 
These two are the most common weaknesses of many students. That's why National Honors Society Members are encouraged to help those who have trouble with them during IMPACT on Tuesdays and Wednesdays in the library.  
Science: 
Whether chemistry, physics, or physical science is a challenge, Science National Honors Society members offer tutoring on Tuesdays and Thursdays during IMPACT in the library. 
Social Studies: 
Students from Rho Kappa and teachers from the social studies department can help you comprehend social studies.  
Rho Kappa offers tutoring on Thursdays during IMPACT in the library. 
For all tutoring in the media in the library, you need to ask for a pass the day before.  
ESL Tutoring: 
If you are an International Student that still has trouble with the English language and needs help with any of your classes, STUCO students volunteer to help ESL students. Tutoring is offered from Mondays to Thursdays during IMPACT in D-19.  
En español: https://blackmanvoice.net/2021/12/09/servicios-de-tutoria-que-ofrece-blackman-high/
About the Contributor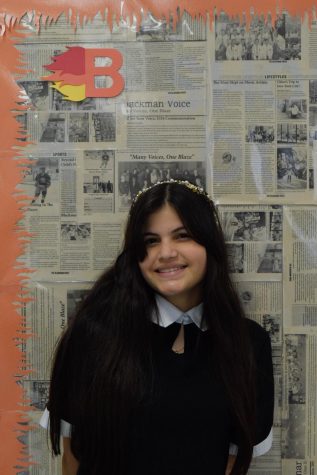 Michelle Loria, News Reporter
I'm a senior, and my pronouns are she/her. My hobbies are reading, writing about things that matter to me, singing, dancing, and acting. My favorite...