Greenhouse Ministries is holding a donation drive at Blackman: here's why
Zoe Vecchio, senior, is completing her Blackman Collegiate Academy experience with a Capstone project. Her topic is "The Effects of Mental Health Services on Chronic Homelessness."
For her project, she will be holding a school-wide donation drive for Greenhouse Ministries in partnership with Blackman's Key Club.
Greenhouse Ministries is an organization in Murfreesboro that provides volunteers, food, and personal items for those in need, including homeless individuals. The drive will take place from October 25 – November 1, 2021. Students may place the donated items in a large container in the lobby/rotunda area marked "Key Club Donations."
Different food or toiletry items are accepted daily. The schedule for the week is:
Monday – Food in boxes
Tuesday – Canned food
Wednesday – Bottled water
Thursday/Friday – Shower and bathroom supplies + socks and underwear
There are restrictions for the items accepted, but it is still a long list to choose from for donations:
Food
green beans
peas
corn
any canned beans
any canned vegetables
any canned fruit
boxed macaroni & cheese
any canned soup
spaghetti sauce
pancake mix
syrup
peanut butter
jelly
instant mashed potatoes
oatmeal
ramen noodles
crackers
cookies
Toiletries + other
shampoo
conditioner
deodorant
body wash (both liquid and bar)
toothpaste
toothbrush
new underwear (all ages and genders)
razors (packaged)
shaving cream
new socks (all ages and genders)
All are welcomed and encouraged to participate in the drive.
Later on, Vecchio will make a video for her Capstone that examines the link between mental health services and her topic of homelessness.
About the Contributors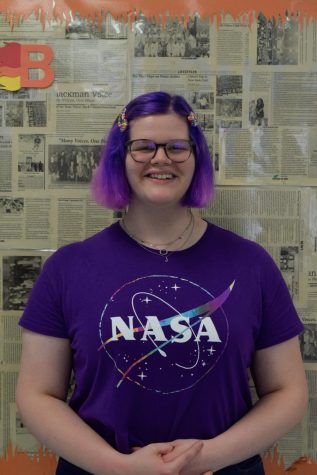 Jenene Grover, Editor in Chief
I'm a senior, and my pronouns are she/they. My hobbies are gaming, listening to music, and hopefully reading (I'm getting back into it again). My favorite...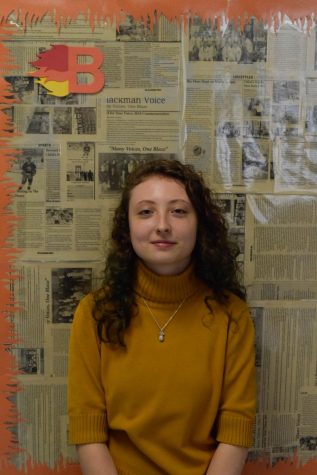 Zoe Vecchio, Photo Editor
I'm a senior, and my pronouns are she/her. My hobbies include photography, videography, and reading. Most of my favorite bands fall under the indie rock...