Get involved at Blackman: a list of clubs and activities to get started
There are many clubs available to Blackman High School students. Many are encouraged or required to get involved in the school, and there are many options.
If you would like to help others a good club to join would be: 
"Blackman Cares" 

– 

Our MISSION is to CARE for Blackman's community through volunteerism. Our MOTTO is BLACKMAN CARES. We want to make our school community a healthy place for ALL! Sponsor: Lois Walker

 

"Key Club"

 – 

An organization for students to encourage leadership through serving others. Sponsor: Kristi Farrington 

 

"Blaze Buddies"

 – 

We believe every person deserves a group of people they can call friends. We were designed with the idea of inclusion & integration in mind! Sponsor: Lauren Hutchins

 

"EPIC"

 – 

EPIC, or Every Positive Influence Counts, is a mentoring club. The EPIC mentors meet in small groups with freshmen during the first semester to help with the transition to high school. Sponsor:

 Tara Bunner

 

"Friends of Rachel"

 – 

Friends of Rachel is a club for anyone who wants to help make school a safe and welcoming place for all students. Members come up with ideas to encourage students throughout the year. Sponsor: Geneva Cook

 

"Equality Club"

 – 

We work to raise awareness about current social issues relevant to race, gender, etc. We promote tolerance and acceptance of all people here at BHS. Sponsor: Sienna Holl

 

"Renaissance Club"

 – 

Renaissance's primary goals are "to increase student performance and teacher enthusiasm and to raise the level of community participation in schools." Sponsor: Kim Garrott

 
Now, if your thing is more about academics, the following clubs are for you: 
"Book Club" – 

The Blaze Book Club exists to foster a love of reading among students by reading and discussing books with fellow book lovers; come find your book people! Sponsor: Misti Jenkins

 

"Chess Club" – 

We play chess. We have all levels. If you have never played chess before, we will teach you.  Also, if you are interested in tournament play. Sponsor: Elisa Burks

 

"Creative Writing Club" – 

Come write! We also read volunteer's work and offer helpful comments. Sponsor: Alex Mullane

 

"Mu Alpha Theta" – 

Mu Alpha Theta is an honors math club for students who meet rigorous GPA standards overall and in math and participates in various math competitions throughout the year. Sponsor: Lori Brown

 

"Quiz Bowl" – 

Compete with teams from other schools in competitions of the mind, including Jeopardy-style buzzer systems. Sponsor: Scott Baker

 

"Rho Kappa" – 

We recognize excellence in and opportunities to explore the field and topics of Social Studies. Sponsor: Scott Wortman

 

"Science Bowl" – Prepare for the Science Bowl Competition held at Pellissippi State College for the opportunity to compete nationally in Washington D. C. Sponsor: Kim Baumann

 

"Science Club" – 

Join a group of students interested in studying science outside of the classroom. Trips include the opportunity to "Sleep with the Sharks." Sponsor: Gayle Dawson

 
STUCO is a great club to share ideas and let your creativity flourish while helping with the decision-making process for the events of the school year. Sponsors: Caitlyn Parris, Cory Walker, Jen Waite, and Emily Cravey. 
For those who love new ways to communicate with others and learn about new cultures the clubs for you are: 
"Spanish Club" – You will be able to enforce your Spanish skills, learn about new cultures, and enjoy the delicious food of the different Hispanic countries. Sponsor: Vanessa Krauss

 

"Sign Language Club" – Learn conversational things and songs, and if you don't have a good voice for singing, don't worry! We have you covered! Because you will be singing with Signs, so you don't need it. Sponsor: Catherine Anderson 

 

"Latin Club" – This club is open for those who are taking or already took Latin. They create the Blaze Bash float, have monthly meetings, and at least one time a year they throw a cookout/party. Sponsor: Patrick Doherty

 

"French Club" – French culture cannot be closer! At the French Club, you will be learning about the French culture and eat delightful food. Sponsor: Killian Deats

 
Are you interested in being Dante, our school mascot? Then, the "Flame Keepers" is for you! You will be able to work with the mascot crew and learn how to become our lovely Dante at BHS and community events. Sponsor: Tiffany Anderson 
 Do you love playing video games? Then, why don't you join "Esports"? Esports is a club where you can talk and play any type of videogame. Sponsor: Joy Wilson
About the Writers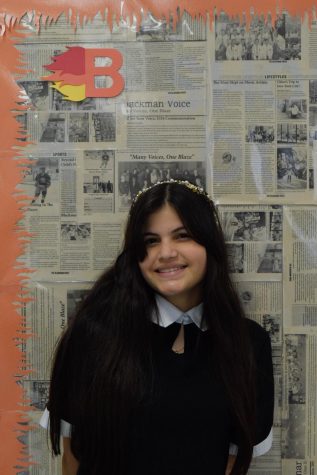 Michelle Loria, News Reporter
I'm a senior, and my pronouns are she/her. My hobbies are reading, writing about things that matter to me, singing, dancing, and acting. My favorite...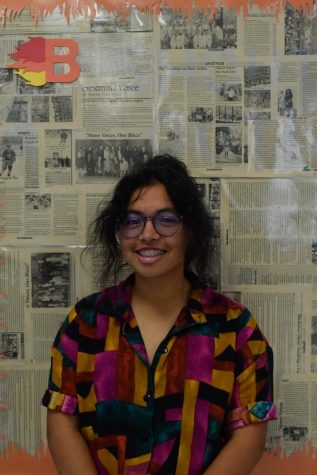 Angel Perez-Escobar, News Reporter
I'm a junior, and my pronouns are she/her. My hobbies include drinking coffee, playing volleyball, listening to music, designing, and watching Netflix....