'The Comeback' – Homecoming 2021 schedule
Stationary Parade – 9:00-10:30 
Students will be released to walk and view the parade floats, and once their group finishes, they will return to class. Students will be dismissed to walk through the displays by hallway. They will return to class once they finish, and the next hallway will be released. 
9:00 – E/F Hallways

 

9:20 – C/D Hallways

 

9:40 – G Hallway

10:00 – A/B Hallways

 
Blaze Bash – 10:45-1:05 
Food booths will be located at the outside area behind the main gym. 
1st Lunch – 10:45-11:20

 

2nd Lunch – 11:20-11:55

 

3rd Lunch – 11:55-12:30

 

4th Lunch – 12:30-1:05

 
Games – 1:30-3:00 
These events will be occurring at the said time. Each event has a different color-coded ticket. There are capacity limits for each event. Tickets will be sold at the Bookstore during all four lunches throughout the week and Friday morning outside the cafeteria. 
Powder Puff Football – Football Stadium

 

Kickball – Baseball Fields

 

3 v 3 Basketball – Main Gym

 

Volleyball – Auxiliary Gym

 

Variety Show – Auditorium

Movie – Science Lecture Room

 
Pep Rally – 3:00-3:30 
Football Players, Football/Basketball Cheer Leaders, Band, and Dance will walk through the building cheering and playing music. 
Dress up days 
Monday – Decades day (80s, 90s, 2000s)
Tuesday – Come Together (Band shirts) 
Wednesday – Movie day (Pajamas) 
Thursday – Sports day (Jerseys/athletes) 
Friday – Blackman Pride (Blue and orange) 
Greg Jones, head JV baseball coach, gave Homecoming instructions and information in a YouTube video on BSPN.
About the Writers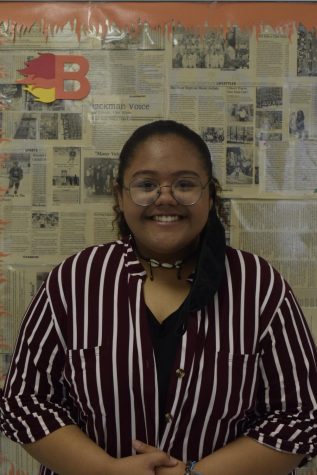 Marciana J. Johnson, Sports Reporter
I'm a sophomore, and my pronouns are she/her. My hobbies include collecting old cameras. My favorite movie is Monster University. Even though it is a...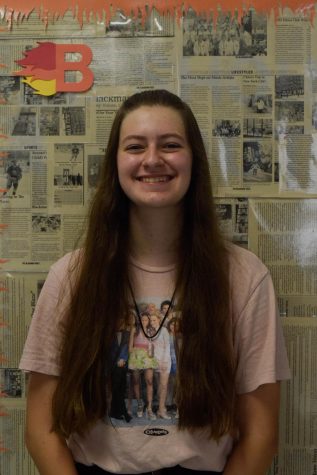 Maia O'Brien, Sports Reporter
I'm a sophomore, and my pronouns are she/her. My hobbies include reading, writing, and painting. My favorite movies are A League of Their Own and Thor:...