How to raise your ACT score
When applying for college, college applications always ask for your ACT score, and many colleges have ACT requirements to apply for the college or certain scholarships. The ACT is a monumental step in applying to colleges and getting scholarships. With that being said, you need to study in order to make a good score.
Whether you're trying to raise your ACT score or you're taking it for the first time, here are some study tips.
First off, because of school closings since mid-March, the juniors haven't been able to take the ACT. However, Blackman is planning to offer a summer test date on June 13th for students to take at the school.
Resources are an asset for students to use while studying for the ACT. For example, The Official ACT Prep Guide, created by the makers of the ACT, is an amazing resource with study tips and practice tests. ACT Academy's websiteis another amazing source with categorized practice questions for each subject. Additionally, ACT is offering resources that are normally paid resources for free. For example, there's a free ACT Prep Class offered on April 18 from 2 pm to 3:30 pm ET  and an ACT Bootcamp on April 29 from 7pm to 8:30 pm ET.
Another tip for studying for the ACT is to ask your teachers for practice tests. Elisa Burks, English teacher, offers English and reading practice tests at 7:30 in the morning daily. She lets you take the test and then walks you through improving your score.
Kim Baumann and Cortney Meadows, science teachers, both offer science practice tests as well as feedback on what you missed and how to improve.
Diane Webb and Ginna Hamby, math teachers, have practice tests for math as well as tutoring available to get your math score up.
Additionally, many websites offer helpful resources for studying. Khan Academy is a great resource to raise your math score. Number2.com is a website that offers practice tests for the ACT for each subject. It's a great website to practice subjects you struggle with. Gale also offers College and Career resources for students.
Studying anywhere from daily to weekly is important to be consistent with practicing these skills; otherwise, you'll forget the material you practiced. Being out of school may provide many of you with extra time to study for this exam.
Overall, many resources provide practice to raise your ACT score. Studying is vital to getting a better score on the exam. With a higher ACT, college applications and scholarships become less stressful. Students live busy lives, with extracurriculars, sports, jobs, and school work, so they should not have to stress about college too.
About the Writer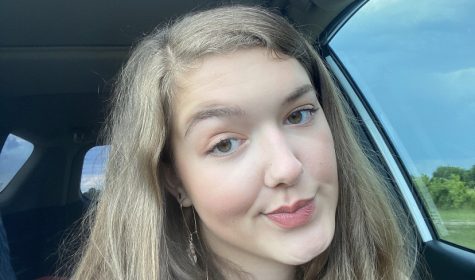 Maddy Williams, Editor in Chief
My name is Maddy Williams, and I'm a Senior. My main goal in life is to travel the world and become a writer. A fun fact about me is I serve in Children's...