New tardy slips make getting to class easier
Everybody hates being late to class. They especially hate having to wait in a long line to get a tardy slip. 
With the school's new system, students shouldn't have to wait in long lines, just to miss more class time than they have already missed. 
Juliet Oncale, one of the school attendance ladies, explained the new tardy system as "clocking in." 
The way it works is, if a student is late, they will walk up to the kiosk in the attendance office and scan or manually input their school ID number. To scan the ID, a student would have to have the Skyward app. On the app, one would click on the ID card option. 
The kiosk then prints a small yellow tardy slip, as seen in the picture shown. 
A few students were asked if they think the new tardy system will help them get to class faster. 
"Yes, it's still a bit slow right now, but once they get used to it, I think that it will get people to class faster," stated Ashlyn Belle, senior. 
All new ideas must be put into practice before they become proficient. It should also be more proficient once people know to screenshot their ID card before coming in, so they don't have to deal with wi-fi. 
"Yeah, because you can scan it on your phone and just about everyone has one," stated Ezekiel Hicks, sophomore. 
Although the majority of students do have phones, those who don't have a phone may also manually input their number. 
"[The new ID system] reduces the need to write things down, so it should be a lot faster to use your phone," stated Jackson Lashbrook, junior. 
The new slips are small, yellow receipts, so it's not wasting as much paper either. 
If you're late, make sure to have the Skyward app, or be ready to type your number.  
Being late is your responsibility, and now taking care of your tardies is as well.  
About the Contributor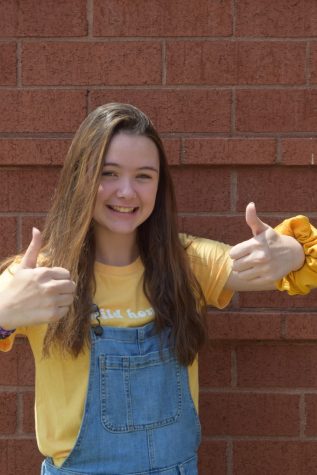 Ally Blake, Reporter
Hi, my name is Ally Blake. A few things about me, it that I love the color yellow a whole bunch. It is very bright and exciting to me. Another thing is...