How to organize your life
A normal student's backpack is a mess of crumpled papers, pencils quickly stuffed into pockets, and old food. Their room is often even more disorganized. With all the stress from school, it can be even more stressful when you come home to a room without any order.  
Here are some tips and tricks to managing your stress by organizing your schoolwork and your room.  
The number one item that most students need to bring to school every day is a planner. Paper planners are just another item to put in your bag, but it's necessary. Writing your assignments down will help you remember them better.  
"A planner keeps me from having to worry If I'm forgetting my assignments and can help me plan out how to do projects. A planner helps me have enough to complete everything and not having to do it all in one night," said Sydney Griffith, a senior.  
Buying multiple pronged folders for each of your classes is another investment to make. It's always an option to buy one binder and dividing it based on classes. The problem with the binder is that throughout the year, the dividers are forgotten, and papers are randomly put in.  
Instead of buying sheets of loose notebook paper and hoping you won't forget the place you put it, buying a spiral notebook is an easier way to keep that paper.  
For your room, a cheap organization trick is to cut up all the shoe boxes piled in your closet to create more storage. To cut the shoe box, cut the bottom of the shoe box to fit the space you want to put it in. Take off the edges according to the shape of your space. Shoe box storage can be used to hold makeup, lotion, art supplies, and more.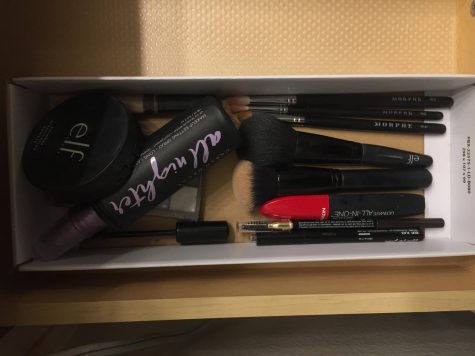 When getting home, students will take off socks and other clothes anywhere in their room. This mess leads to being unable to find clean clothes or a pair of matching socks. For your clean socks: here's how to fold socks, so they fit easily into your drawer instead of on your floor.
In the morning before school while you're rushing to find a pair of socks, you also must rush to find an outfit for school. A trick to a shorter morning routine is to pick out the outfit you want to wear the night before. This way you can make sure you have clean clothes to wear and have time to do the laundry if you don't.  
http://www.businessinsider.com/best-way-fold-socks-t-shirts-marie-kondo-japan-2015-6
Another trick to do the night before is to pack your bag with everything you need for the next day. Make sure you know exactly where the homework is that's due the next day. Also pack at least one pencil, pen, and an eraser.  
Even just two of these tips should help you manage your school life and home life better.  
About the Contributor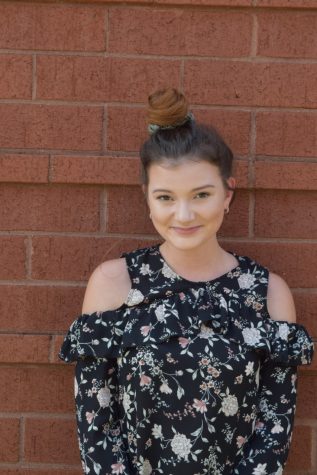 Lexie Shumate, Reporter
Hi, I'm Lexie. I like dogs a lot more than people, and I spend more money than I have on food.