Blackman hosts Mid-State clinic
Mid-State is a weekend event held each spring that provides an opportunity for the best musicians of Middle Tennessee to perform with one another in large ensembles. Each Mid-State ensemble will prepare and perform a concert with just a few short rehearsals.  
To make the Mid-State Band or Orchestra, students must go through the audition process in the fall which includes three parts: scales, prepared music, and sight reading. The highest scored musicians in each section are selected to be a member of the Mid-State Band or Orchestra, with the top few high school musicians from each section qualifying for All-State. The Mid-State Band is composed of brass, percussion, and woodwinds; however, the Mid-State Orchestra is composed of different string instruments.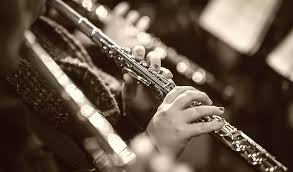 January 21, Blackman High School held the Mid-state Jazz and Orchestra Clinic. It was held in the auditorium between 9 a.m. – 12 p.m. and  each hour different, paired grade levels performed. The event begun with the 7th and 8th graders' performance and concluded with the 11th and 12th graders' performance.  
At this event band members part of the string and symphony orchestra performed for an audience and judges. 
 These students had an opportunity to perform in a higher-level band and if scored well, these scores go on students' college resumes. Universities will also pay certain talented students to be part of their own band. 
Many students consider going to this event a chance to meet other people around their age who share the same interests.  
"I've gotten to audition and play in Mid-state for three consecutive years in a row. The best part of going to it though is meeting other middle Tennessee band students. We all share the same love for our instruments and it's great," said sophomore Elvin Vargas. 
Others have a natural love to perform and consider it more as an opportunity to better their personality.  
"The most fun part of it was probably the nerves I get right before performing and then the relief type excitement after. Being in band has given me an avenue to improve myself, but also my social life. Towards college it has helped me know how to study since you must practice a ton for Mid-state. However, I don't consider playing in it a necessity for a college orchestra," stated Brian Ray, senior.  
Overall, most people involved with the Middle Tennessee bands agree Mid-state is an important event filled with opportunity.  
"Practicing and performing in any Mid-State Honor Ensemble is a great honor. Students get the opportunity to play challenging literature with musicians from across Middle Tennessee. They perform at a very high level and get to work with outstanding conductors and educators from around the United States," Brenda Monson, band director. 
Blackman  had two students who participated in the honor bands. Bernard Ekwuazi was the first chair trombone in the Gold Jazz Band and Savannah Schweikert was the first chair trombone in the Silver Jazz Band.  
"This was my first year participating in Mid-State at such a high level; I feel lucky and proud of myself at the same time. It was hard to qualify at this level and it was a pleasure being able to meet some big names in the music field. I'm still unsure if I want to pursue band in college, but this opportunity was a push in the right direction," said Savannah Schweikert, junior. 
Hosting the Mid-State Band and Orchestra clinic was a tremendous honor and opportunity for Blackman High. The weekend was filled with anxiousness and hearts bursting with happiness for the honored participants.  
About the Writer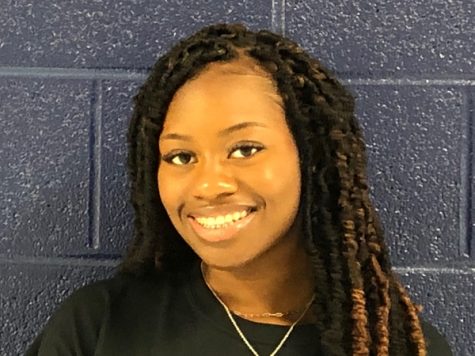 Mckenzie Wade, Sports Reporter
My name is Mckenzie Wade, and  I am a Junior. My main goal in life is to be successful and financially stable. A fun fact about me is I hate math. My...