Choosing a major
Finding what you are passionate about can be difficult. It is even harder to find that passion in a college format. 
This format is often found in majors and minors. A major is a specific subject that the majority of your classes are focused around. Similarly, a minor is a focused subject you can focus on that is not related to your major. Your concentration is your most focused area of classes within your major. 
Many colleges have different manners of declaring a major, but generally, you are expected to declare by the end of your 4th semester. This means that you have plenty of time to figure out what you are interested in. 
Your choice in major does not necessarily lead to a career in that subject. If you decide that you want to earn a professional degree, such as an MD (medical degree), you do not need to have a major, such as medicine or nursing, in a science-related field. 
A well-known company that assists in college admissions, The Princeton Review, stated, "Many graduates find jobs that have nothing to do with what they studied in college." 
However, if you have always known what career you want to go into, your major should be closely related to that career. For example, if you wanted to be a physicist, you should probably major in physics. Even if you do not know what career you want to go into, your major choice could interest you enough to find a job related to it. 
When choosing a major, there are many factors to consider. 
The

 career that the major could lead to

 

The average amount of money that career earns

 

The colleges offer the major

 
You do not have to rush yourself into deciding immediately

 
A recommended way of deciding what you are interested in is to take a few classes relating to the subject. At Blackman High School, there are a variety of classes in different subjects, in order to discover your passion. Blackman offers pathways ranging from Computer Science to Culinary Arts to ROTC. 
AP

 Courses

 

A/V Production

 

Banking and Finance

 
Business Management

 

Coding

 

Culinary Arts

 

Digital Arts

 

Fine Arts

 
Horticulture Sciences

 

Humanities

 

Law Enforcement Services

 

Marketing Management

 

Math and Science

 
Networking Systems

 

Office Management

 

ROTC

 

Sports and Human Performance

 

STEM

 
Supply Chain Management

 

Teaching as a Profession

 

Therapeutic Services

 

Veterinary and Animal Science

 
Blackman's own speech and yearbook teacher, Elizabeth Stone, said "Blackman offers a strong selection of elective pathways for students to make an informed decision either based on skill or interest or both." 
Another way of deciding what major you want to have is to explore college websites that list the majors and minors the school offers. Whenever you see something that seems interesting to you, research about the topic in-depth. 
Stone stated, "I decided (my major) based on my interests and personal skills." 
It can take some time in order to discover what you are interested in, but it is worth taking the time. There is no need to rush your future.
Bibliography 
"Guide to Choosing College Majors." The Princeton Review, www.princetonreview.com/college-advice/choosing-college-majors. 
About the Writer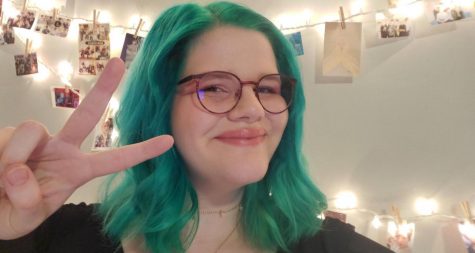 Jenene Grover, Managing Editor
My name is Jenene Grover, and I am a Junior.  My main goal in life is to become a music producer. My favorite genre of music is Pop/R&B/Contemporary...