Q&A with basketball coach Barry Wortman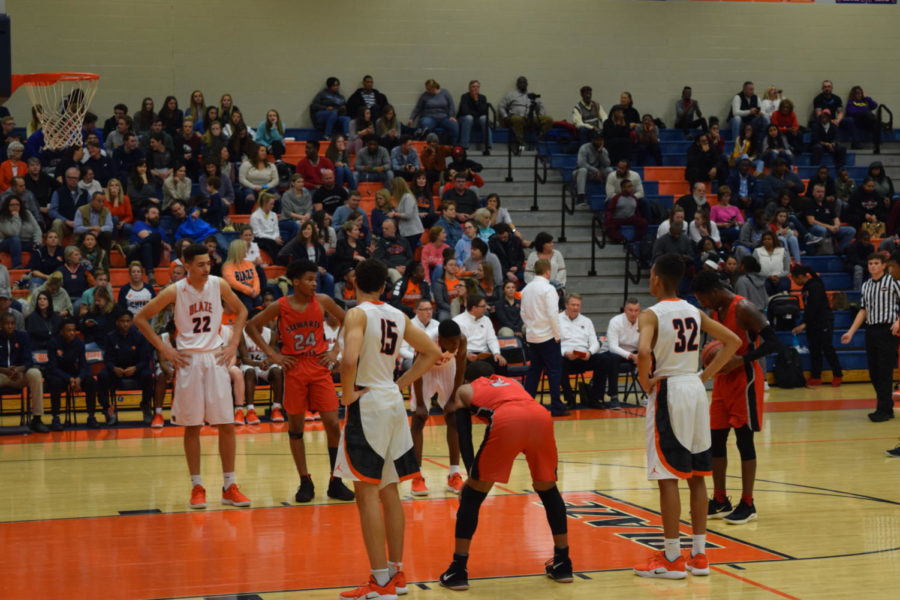 Just a few days before the Blackman Blaze boys' basketball team opened the season at the Hometown Leaders N2 Hoops Invitational in Huntsville, Alabama, head coach Barry Wortman sat down with us to discuss the upcoming season.  
The Blaze come into the year with an experienced team that has a lot of potential. In our conversation, Wortman explained his expectations for this year and his favorite things about his current squad.  
What are you looking forward to most coming into the year?  
Wortman: We have a veteran team so we're looking for consistency in our play early out of this team. We expect the roles to be pretty defined coming out of our spring and summer program into the fall. We have about an eight-man rotation with a couple of guys fighting to maybe even get it past that. We also want to continue to try to grow as a team early in the season and find out where we are to find some things we like about this team and find some areas to improve.  
What does playing in events like the Hometown Leaders N2 Hoops Invitational, Outback Classic, and the Zaxby's Holiday Tournament do for your team?  
Wortman: The N2 Hoops Classic lets you know right away where you are. It's one of the top high school basketball tournaments in the southeast. You usually play multiple state championship teams. There's also a very high level of talent including players that go onto to play in the SEC, ACC, and Big Ten. You don't want to take a team down there that's not very good, but we've been fortunate to be able to take teams there the last few years that can compete. These teams can expose you and let you know where you need to improve. Considering we have a veteran team we're looking to go down there and compete and try to win a couple of games. (The Blaze went 1-1 in the N2 Hoops Invitational beating Austin HS by 32 points and then losing a tough one in overtime to Lee Huntsville 53-52).  
Last year you only had two seniors, and this year, you have multiple seniors giving you a much more veteran team. How much does that help you as a team?  
Wortman: It helps a ton if you don't level off. When you have a veteran team, you're always concerned about playing your best basketball in January and February. The challenge for this team is going to be to not get complacent and have a hunger to leave a legacy here. If you have a bunch of hungry guys you can reap the benefits of having a veteran team with a lot of experience.  
Who do you look for to replace Jordan Burchfield as the main leader of this team?  
Wortman: We have good leadership. Jalen Page, senior, has been a vocal leader and leads by example. He competes every day in practice and has an unbelievable work ethic and passion for the game. A quiet unsung leader in our program is Zoryn Harrington, senior. Zoryn is one of those guys who's never going to miss practice and he's seen and not heard. He knows his role, and he stays in it. Our players really respect that. Another guy that leads by example is T.J. Cross, senior. He brings a great spirit to our practices and our guys respect him. We're looking for those guys to step up but really we're looking for all our seniors to step up in some way.  
Who do you think could emerge as a breakout star for you that most wouldn't expect?  
Wortman: We think that Cross is a guy who is going to emerge this year and do some big things.  Harrington is a guy that we expect to be a very consistent player this year. We also think that Jabahri Mastin, junior has a lot of potential as well.  
How good is this team's work ethic?  
Wortman: It's solid. I think we're pretty consistent in our effort. We're looking to develop a killer mindset and toughness in this team. If we had to rate it on a scale of 1-10 it would probably be about a 7.5. We need to be more consistent in our toughness, but I think we can elevate that through our practice habits. 
Can you give an update on how the developmental team is going and some things you've liked about it so far? 
Wortman: In the ten years I've been here, there's never been more importance in our developmental team. Everything we do with it is about developing guys to be able to perform on Tuesday and Friday nights. We have a bunch of guys in the program that are going to have a great opportunity. The guys that are accountable, available, and improving will get that opportunity.  
How do these guys manage basketball while also trying to keep their grades up in the classroom? 
Wortman: We check every players' grades once a week. We have an expectation for all our guys to meet. I've found over the years that when you must be disciplined with your time sometimes it can be a positive rather than negative. Obviously, there are challenges to it as well. You must be disciplined in your studies when you get home. A player's relationship with his teachers and his work ethic off the court in the classroom comes into play as well. 
This program has a great history of putting guys in the next level from Division I to NAIA, what do you attribute that to?  
Wortman: Over the past ten years we've had a bunch of guys that loved basketball and wanted to be good. Nowadays College Basketball wants to recruit guys from winning programs. We've been fortunate to be able to win enough to establish a winning culture. If it comes down to two guys that are equal, they always like the guy who was a winner in high school. I think the kids in our program have developed a really good work ethic and that's being rewarded by scholarships at the next level.  
One of your former players Jauan Jennings has emerged as one of the best and most popular players in the SEC in football at Tennessee. How cool has that been to see for you?  
Wortman: It's really cool to see because Jauan is probably the most competitive kid I've ever coached in 29 years in both high school and college. He's one of those guys that expects success out of himself. He's a really tough kid and comes from a great family. It's cool to see a kid from our program do so well. We're excited to see what he can do finishing this year off the right way and then in the NFL. 
What is your favorite thing about this year's team as a whole?  
Wortman: Having a bunch of seniors that have their last chance to do something special. There's a camaraderie that comes with a bunch of seniors. There's not a lot of silliness when we practice or watch film. They are all focused on being the best they can be and playing to a high standard.
About the Writer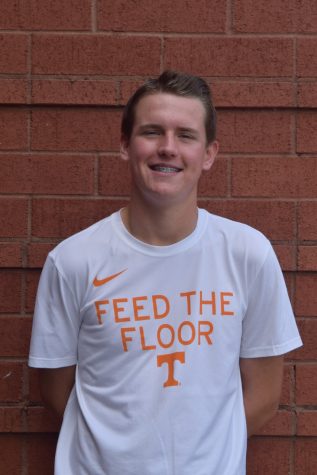 Christian Skelton, Sports reporter
I play golf at Blackman. I love watching sports and hope to one day be a full-time sports writer. Some of my favorite teams are Tennessee, Vanderbilt,...